Kim Kardashian Gets Naked Again!
From the recently launched
Victoria's Secret Swim campaign
, it's clear that bikinis will get tinier this year. Maybe that's what Kim Kardashian had in mind when she posted an Instagram photo of herself in her itsy-bitsy, fur bikini. She added the caption "Baby, it's cold outside," which makes sense as she was standing in the middle of snowy Deer Valley, Utah. You have to hand it to her, though–her sultry facial expression shows no pain.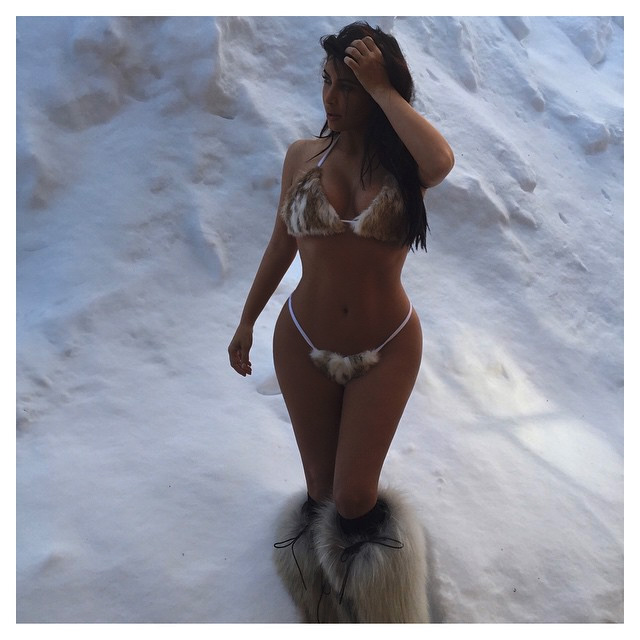 Looking very much like a seasoned swimsuit model, Kim braved the cold in the now trending "furkini" with even furrier boots. I don't know how how many people will actually wear fur on the beach, but I have to admit one thing: whether or not Kim Kardashian plans to swim in her furkini is irrelevant, because she looks smoking hot in it. For more on-trend swimwear on the Fashion One
Youtube Channel
. Credit:
Instagram