Laverne Cox for Versace! Super Women are Spring's New Supermodels
Because of last month's
headline-making ad
for Celine, literary legend Joan Didion became a household name in fashion. Celine's decision to have Didion front their Spring 2015 campaign couldn't have come at a better time, as both fashion editors and fans have begun to crave a more unconventional take on fashion. In keeping with this bold new trend,
Fusion Magazine
's Elisa Rodríguez-Vila decided to show some of the industry's biggest brands her very own model choices. Who made the cut? Who else but the world's most badass "Super Women."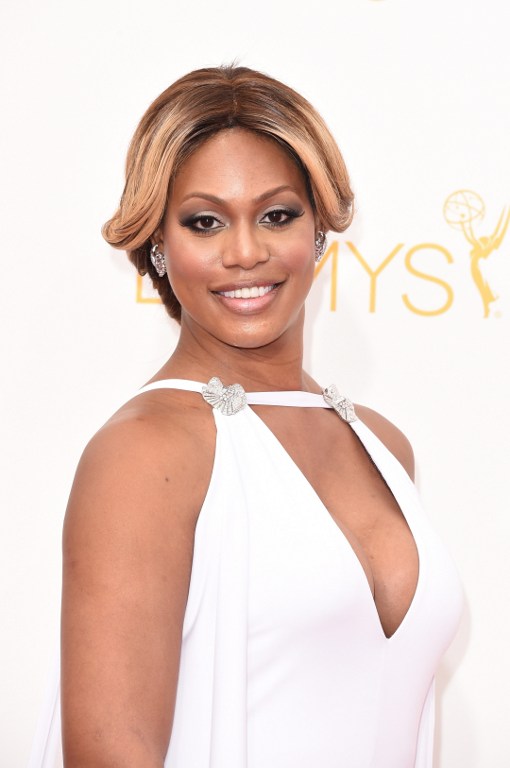 Actress Laverne Cox at the 2014 Emmy Awards
In her article for
Fusion
, Rodríguez-Vila created her own ads for brands like Chanel, Louis Vuitton, and Versace. The ads featured women she considered "superheroes in real life." She put into words and images what people in the fashion industry have been thinking in the past couple of years––that we've had enough of seeing the same perfect, supermodel faces in magazines and runways. Thankfully, Rodríguez-Vila provided us with an incredible cast of new supermodels to watch: U.S. Supreme Court Justice Ruth Bader Ginsburg, writer and social commentator Roxane Gay, LGBT activists Laverne Cox and Janet Mock, Little League World Series pitcher Mo'Ne Davis, Nobel laureate Malala Yousafzai, and legendary feminist leader Gloria Steinem.
Rodríguez-Vila assures brands that her dream casting will be a "surefire hit," and goes on to suggest that the brands start signing them up for their next campaigns. Excellent idea, Miss Rodríguez-Vila! Now, we'll just have to wait until fashion's finest gets a clue.