AUTUMN/WINTER 2015-16 FASHION WEEK TRENDS
Winter is coming! Hold on to your horses and be the belle of the winter ball as we bring you the top trends straight from the runways of the Autumn Winter 2015/2016 fashion weeks. We reveal the catwalks' dominant looks and commend the collections' unforgettable designs.
WRAPS AND LAYERS
Keep yourself warm with gorgeous wraps and layer silhouettes. Berenika Czarnota and Jannette Klein's blue, black and grey oversized wraps looks good paired with cowl and funnel necklines while Chatty's colored-check, printed neoprene wraps and funnel jackets give a touch of color to brighten up your look. These cold weather staples are quite reliable and functional, especially for those fashionistas who wouldn't mind to skip away the typical winter sleeves.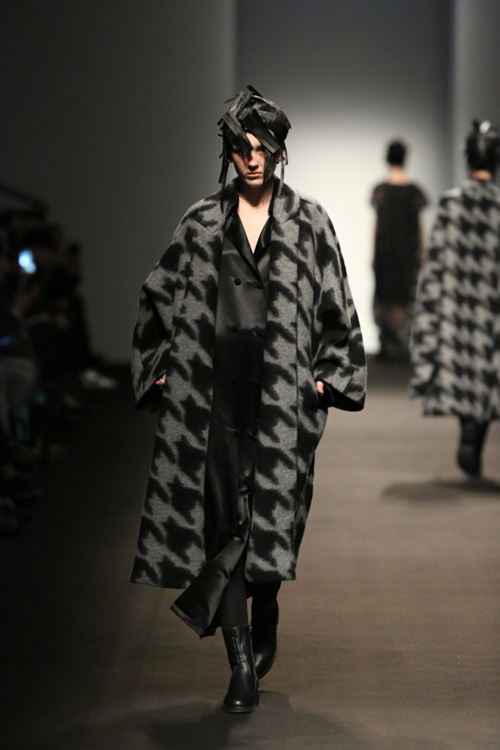 FASHION DECADE COMEBACKS
Three fashionable decades were the inspiration of this season's collections. The flares and boho vibes of the 70's, the lively bright colors of the 80's, and the edgy silhouettes of the 90's were evident in Eva Minge's funky floral prints, the flare-cut duster coats of Zhang Yuhao, and the long checked clothes by 303 Avenue during Shanghai Fashion Week. All the pretty and preppy nostalgic looks make the gloomy weather come alive to clear away the winter blues.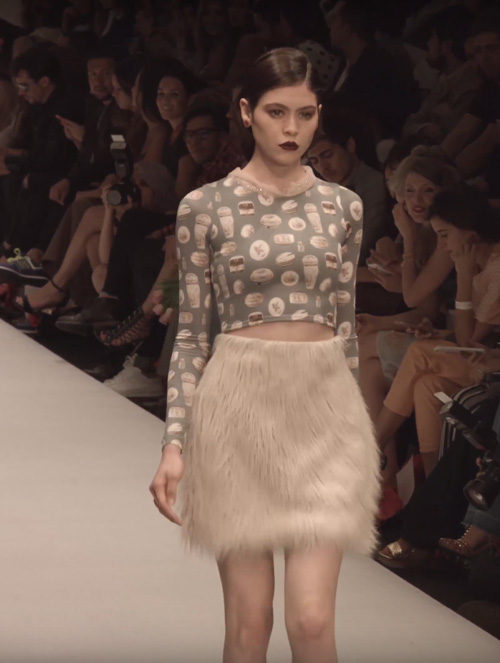 SPARKLES AND SHINE
Beyond the bright lights, the runways shimmered with gorgeous sparkling numbers. Vero Diaz and Mon Cheri took the spotlight with their glittered looks and embellished gowns. Even graduate fashion shows of Istituto Marangoni mixed Italian aesthetics with fluid shimmers in glittered fabrics, silk and brocade. Whether in sparkling appliqués or elegant laces and the finest silks, the love for everything that glitters and shines never goes out of style.
FRINGY AND FURRY
The luxe comfort of fur whether authentic or in faux is a winter staple that undergoes several reinventions every year. Fringe details are also apparent in this year's collections including Maria Lafuente's bold fringe knock-out over a white structured dress, SIIJII added shearing on the coats, while lovely fur hoods and bomber jackets are worn by junior models from the Sun Tomorrow Collection. Fringes and Furs is a top-notched statement that can transform your wardrobe from ordinary to chic.
LEATHER
For those who like to be a bit edgy this winter, all things leather would be the right fit for you. Chinese label Missy Skins by Natasha Ivachoff created a modern and sassy look with its leather trousers, wrap dress coat, skirts, cropped tops, and studded high-cut two-piece leather set draped with a big fur coat. Kelly Bui well utilized this winter fabric on her neo-Victorian, monochromatic collection. This slinky sexy fabric dominates this season's style, making anyone wearing it look 50 shades of fabulous.
Get ready to experiment and dazzle this season on
Autumn Winter 2015-2016 Fashion Week Trends
. Premieres September 15, Tuesday at 22:00 (GMT+8/GMT+2).
For more information, visit our
Program Schedule
.