Manish Arora
Indian designer Manish Arora is always one of the most delightful show to see during Paris Fashion Week. Probably because his use of colour and the cultural references in his collections always bring joy and warm into our hearts.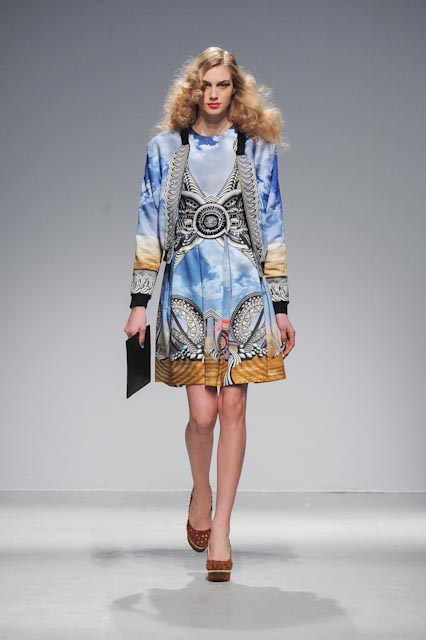 This season, the journey starts in the lands of Nevada with a print story inspired by the Burning man festival were Manish Arora took his inspiration from.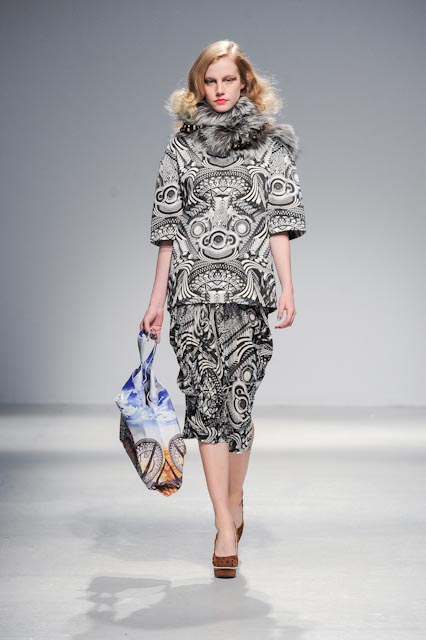 Then this fantasy woman referring to Hollywood actresses from the 40's walks down the runway in a selection of pleated dresses, twin sets and oversized coats in rich velvet or embellished chain lurex ensembles. The wonderful fine jewelry designer by Amrapali ornaments glamorous turbans making this collection both sensual and playful.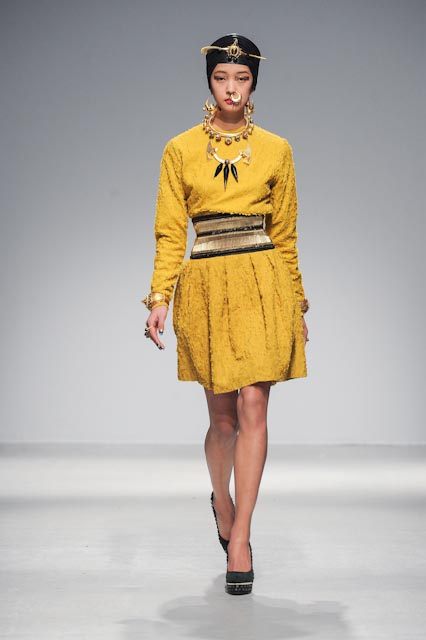 The accessories completing the looks will be definitely must-have this season, Manish Arora is enlarging his range with a series of I-pad cases, handbags and purses which shows that this designer isn't only a brilliant magician of Fashion but that he is also ready to be developed in a global business. So many references in one collection but the Fashion still appealing to every woman for this season.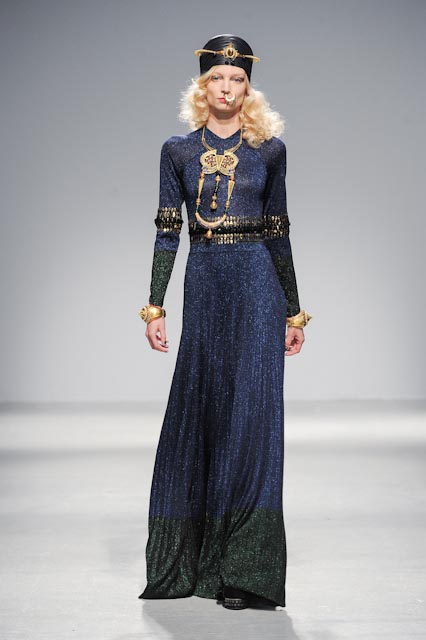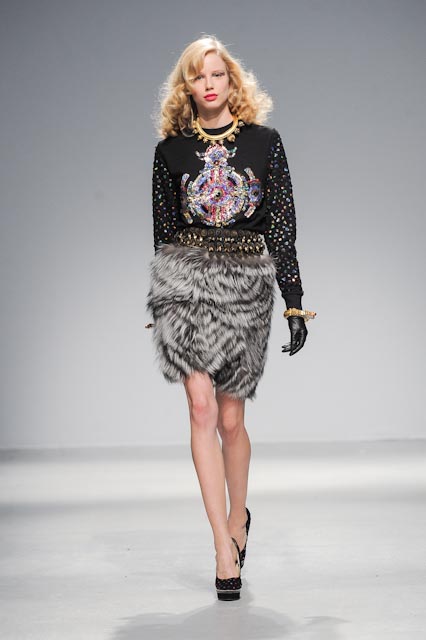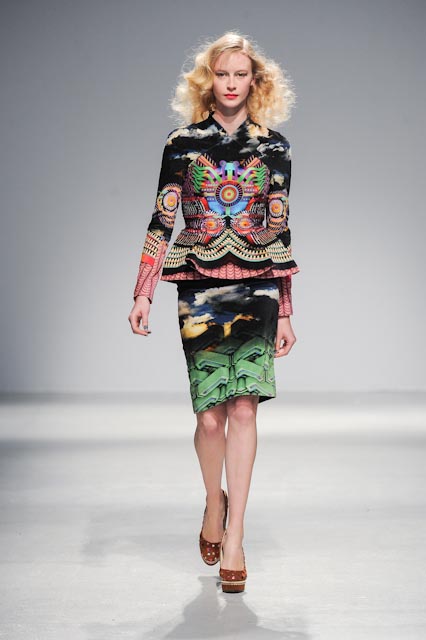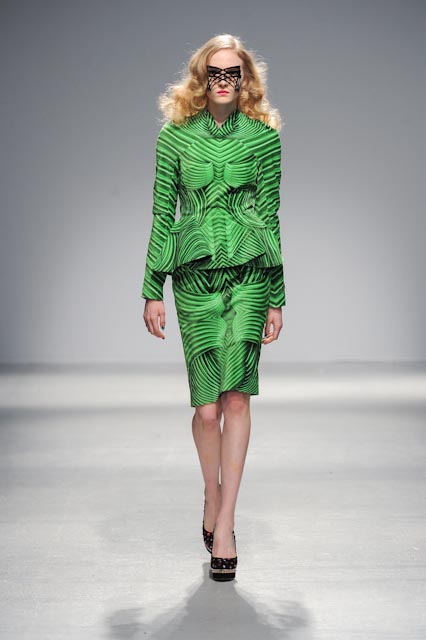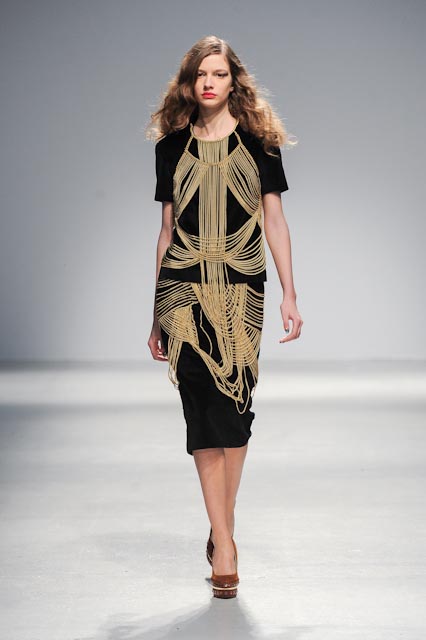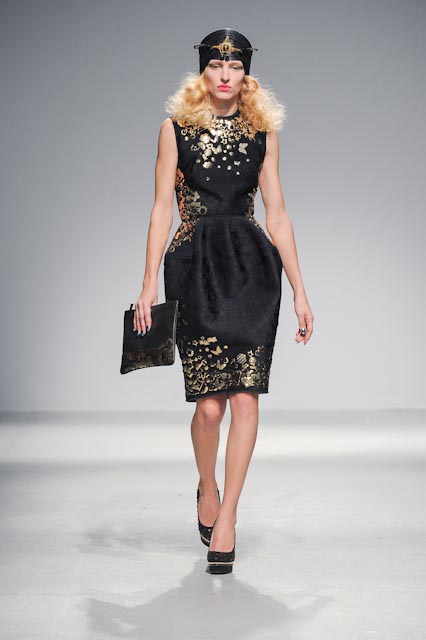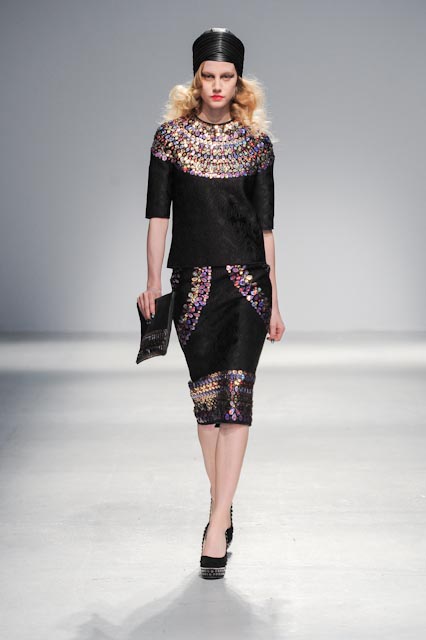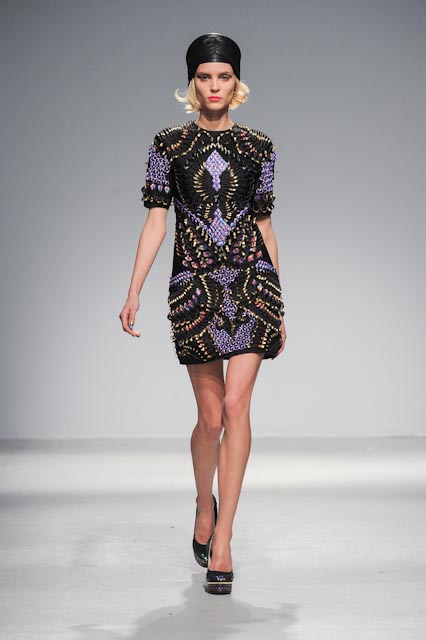 Photo credit: Yannis Vlamos