Tips for Fashionably Transitioning Your Wardrobe From Summer to Fall
When the cooler weather hits, it can be tempting to pack away all of the shorts, camisoles and breezy dresses in favor of hooded sweatshirts, button down shirts and sweaters. However, often the weather vacillates for several weeks before it settles on crisp, fall weather. Keep your summer wardrobe handy and experiment with layers and different accessories to help transition your look from summer to fall both fashionably and comfortably.
Makeup
Fall makeup is about deep, saturated lips with warm, subtle colors for eye and cheek makeup that enhance your natural beauty. The berry, and other variations of red and plum lips, is one of the most popular styles of fall makeup. This year there is also a lip trend featuring very opaque brown and mauve lips that are reminiscent of classic 90s makeup. For a berry lip, consider Too Faced Melted lipstick in Melted Berry. For a classic red lip, head to your local MAC retailer and pick up Russian Red, a highly pigmented blue-based red. For the 90s neutral lip that everyone is wearing head to your local Ulta or drugstore for the NYX lipliner in Ever.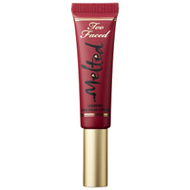 With the focus on the lips, keep the rest of your makeup warm, but subtle. The Urban Decay Naked palette is a great tool for fall beauty as it lets you create multiple looks ranging from casual daytime to a formal night out. Frame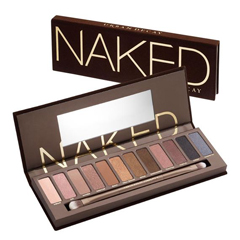 your face using brow products for a polished look. Give cheeks a natural looking flush, as opposed to summer's ubiquitous bronzed look, with a peach toned blush such as Tarte's Amazonian Clay 12 hour blush in Blissful. Complete your fall makeup look with your favorite black mascara for definition of your eyelashes. Lock your makeup in place with the Colorescience Hydrating Setting Mist to combat the cool fall air.
Clothing
The transition from summer to fall in terms of clothing can be a bit trickier than makeup. Just when you think the summer weather is behind you, an 80 degree and sunny day greets you. Keep summer staples in rotation by layering your pieces for the fall. One sure-fire fall hit is the riding boot. The Sam Edelman Patton riding bootis a perfect choice for fall and helps transition some of your summer pieces. Wear your favorite skater dress with riding boots and a boyfriend cardigan for a fun weekend look. Take your boyfriend cardigan and add a cami, black shorts, a pair of tights and ankle boots for another fall look that incorporates pieces from your summer wardrobe.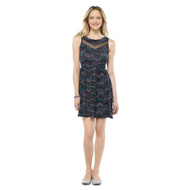 Accessories
Accessories help summer pieces transition into fall wear just as a few key pieces of clothing do. Cooler weather means the resurgence of the scarf. Throw on a lightweight infinity scarf with your shorts and tights for an easy accessory that also helps keep you warm. Choose jewelry pieces that are subtle, yet sophisticated when moving from summer to fall. Kalyca's cuff bracelet matches both summer and fall pieces, making it the perfect transition accessory.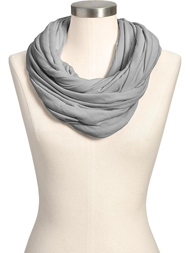 Transitioning your summer wardrobe into fall takes a bit of creativity and experimentation so have fun exploring your options. Layer cooler pieces with warmer ones to be certain that you'll be comfortable no matter what temperature surprise comes your way.





in collaboration with Breanne Banessi from properandpink.blogspot.com