Robert Mapplethorpe to be Immortalized by UNIQLO
UNIQLO made an unexpected announcement this past Monday. The fast fashion retailer will partner with MoMa to distribute t-shirts printed with Robert Mapplethorpe's photography. Robert Mapplethorpe, who passed away in 1989, is renowned for his black and white––and often controversial––photography and his works are some of the most valuable and sought after in the market today.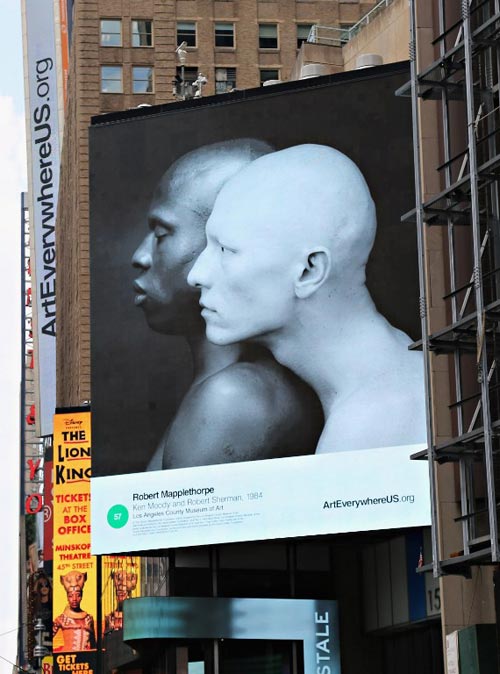 Robert Mapplethorpe's 'Ken Moody and Robert Sherman' on a billboard in Times Square.
Mapplethorpe is most recognized for his nude photography, in which subjects were usually engaged in bondage and sadomasochism. As such, exhibits that display Mapplethorpe's works are frequently age restricted.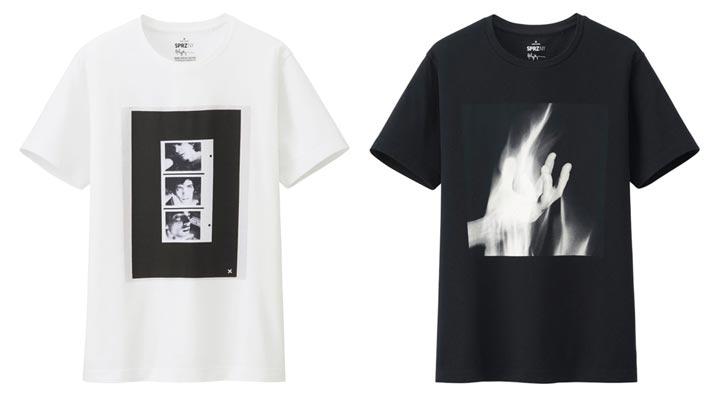 Image courtesy of Uniqlo
As a family friendly brand, it seems strange if not surprising that UNIQLO would choose Mapplethorpe to print on their shirts for their new art based
SPRZ NY
line. The images selected for retail will be kept PG-13, however, and will include self-portraits of the artist in addition to a hand in flames.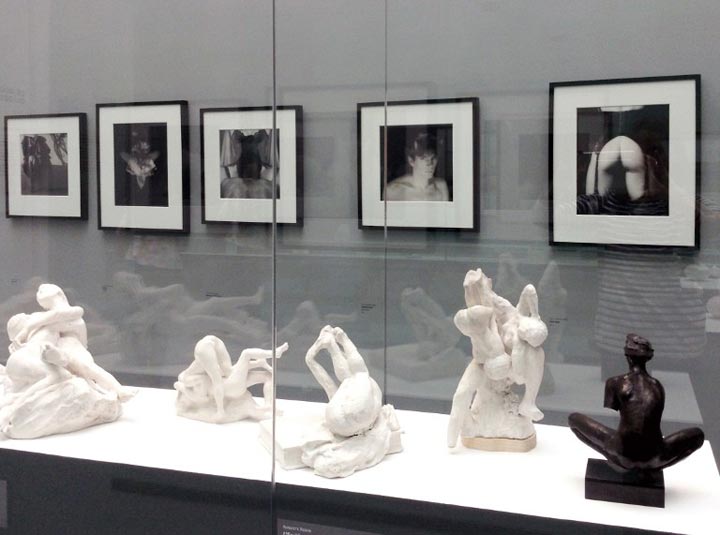 'Mapplethorpe - Rodin' at Museum Rodin in Paris, France, 07 April 2014.
The shirts will
retail for $19.90
, where some of Mapplethorpe's most desired prints are
priced upwards of $180,000
. Art being reappropriated by the fashion industry is nothing new. Mapplethorpe will join the ranks of
Andy Warhol's soup can dress
,
Jeff Koons' dress line
, and most recently, fashion month's interpretation of the abstract expressionist movement in makeup.