What I Wore: Fashion Month
As each new season approaches I find myself scouring over the latest trend reports, online stores and magazines to find out what I should be wearing to the next runway I cover. After looking, turning my wardrobe inside out and upside down, and pouring over the shoes and bags in my cupboards, I tend to just scrap everything I have and start all over again.
One thing I've learnt from working in fashion is that your unique style is much more important than following the latest trends. It defines your personality, how you're feeling that day and also what vibe you want to give out to others. I love that I get to express this in front of the camera although it doesn't mean that I don't freak out and worry about what I should wear just the same as everybody else.
With the next fashion week a few months away, I thought it would be the perfect time to revisit some of my favourite looks to date and revamp my wardrobe and give me some ideas on what to wear next.
Bling and Brights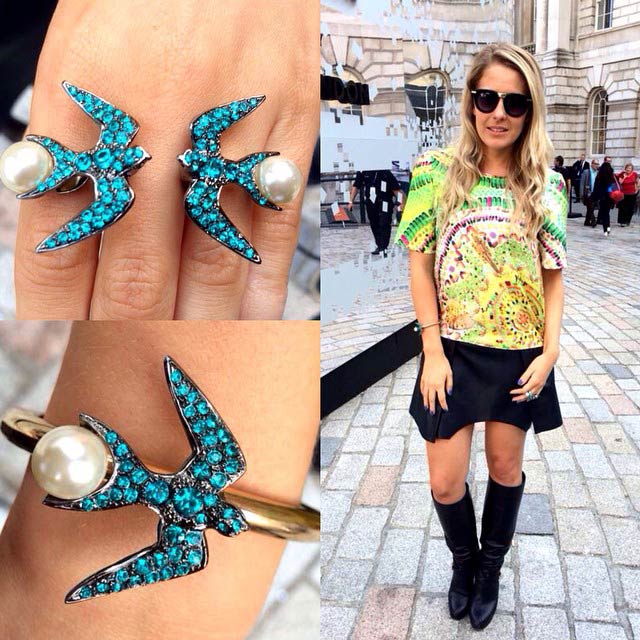 I had so much fun wearing this outfit as it was just so eye catching. The t-shirt had a fun print by Klements in a bright, acidic colour palette. I decided to team it up with a very short but incredibly cute leather skirt by PPCD and some of the coolest jewellery I've ever worn by Schield. The bangle and ring got so many compliments and really was the key to the look that day.
Think Pink
This outfit is proof that you need to try things on before turning them down. I was adamant that the cut of this skirt would be wrong for me as I'm quite short, however, when it was on I thought it looked great. I normally go for skirts and dresses above the knee as I'm conscious of my height, but this proves that you can get away with different styles if you're willing to give it a chance. The outfit is from the SS14 collection by designer Vansteph and is worn with gold jewellery by Isla Fontaine.
Faux Fur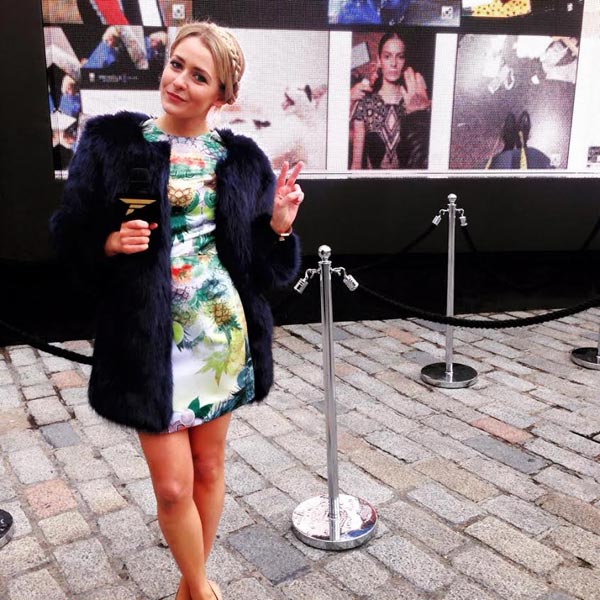 This photo was taken at the AW15 London Fashion Week, where I had recently discovered the two brands that I'm wearing. The dress is by a great up-and-coming designer called Skeena. Her style is really bright, vivid and incorporates the most wonderful prints in her clothes. I fell in love with this tropical fruity print dress and thought it added a bit of fun to the grey day at fashion week. The faux fur coat was a real winner – I was snapped wearing this look by Vogue and everyone was asking me where the jacket was from. For those who are wondering, it's by Fashion Pills. They're a really cool Barcelona based online store, which has some great fast fashion pieces.