Katy Perry Reveals Dramatic Pixie Cut: Real or Fake?
Katy Perry took to Instagram yesterday to reveal a dramatic new pixie cut and while the "Teenage Dream" singer definitely pulls off the look, the problem remains that the image was posted on April Fools' Day. This wouldn't be the first time that a celebrity has faked a makeover on Instagram, but as a singer who is known for her constantly changing hair the cut wouldn't be a surprise either. So is Katy Perry's haircut real or fake?
The 30-year-old singer uploaded a photo of her new hairstyle with the caption, "I asked for the Kris Jenner." The caption itself seems to be poking fun, but Perry has been spotted with a shorter haircut as of late.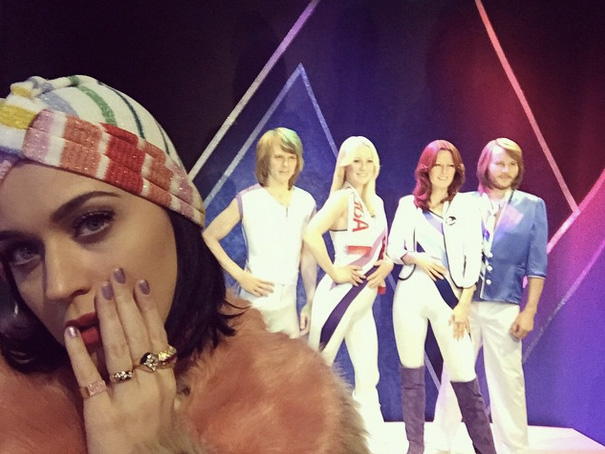 Katy Perry sporting shoulder length hair.
Kris Jenner also reposted the photo with the caption, "LOL I love you! You look gorgeous beautiful girl!!!" Does the 'LOL' indicate that this is all a funny joke, or does the repost serve as confirmation that Perry has indeed chopped her locks?
Fans have been commenting on Perry's photo, "I hope it's an April Fools' Joke!" and "Just a wig," but we really can't tell with this one.