Bratz Dolls Get a Reality Check
Bratz, the notoriously oversexualized line of fashion dolls, is being given a necessary reality check by Tasmanian scientist and artist Sonia Singh. Singh has been purchasing Bratz dolls at thrift shops and reinventing them with entirely new looks and personalities.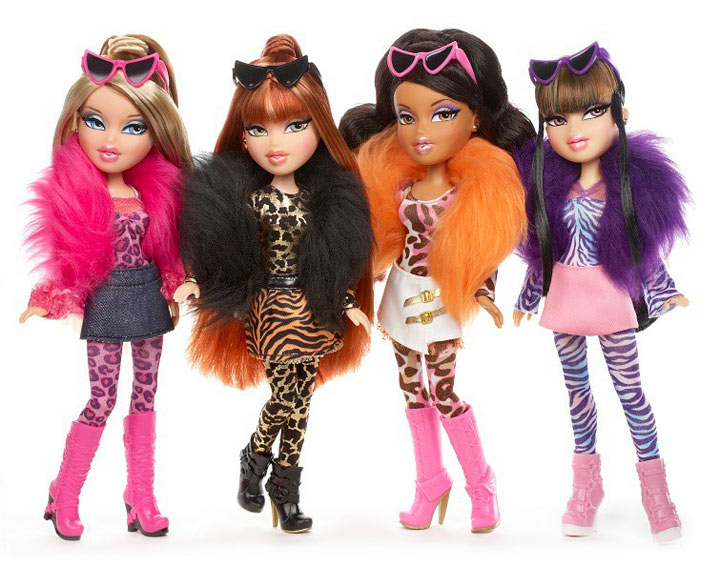 The original Bratz dolls.
Singh's original intention was to give the discarded dolls a more "down-to-earth" and "natural" style by giving them makeunders. She takes the recycled dolls, removes their makeup, and draws new faces for them completely. The resulting dolls, which are referred to as Tree Change Dolls, are completely unrecognizable.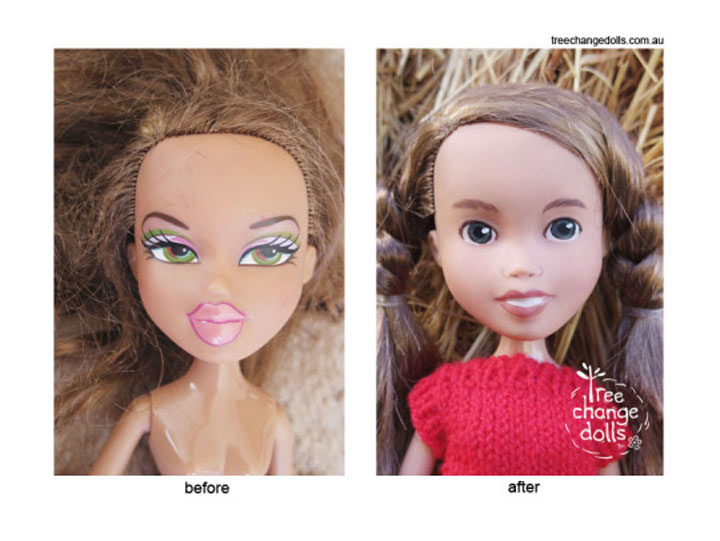 Image courtesy of Tree Change Dolls
After the dolls get are done with their makeunders, Singh's mother hand knits them new outfits that are far from the hot pink, leopard print ensembles the dolls are used to. Fur coats get traded in for khakis and hemlines are noticeably longer. Watch the video below:
While Singh denies ever trying to make a statement, there is no denying that her
Tree Change Dolls
already have. After posting photos of the dolls to her Facebook, the images immediately went viral and had the world applauding her creative, sustainable use of discarded toys. Singh writes, "These dolls have been rescued and rehabilitated," and we can't help but think that these dolls were in desperate need of both.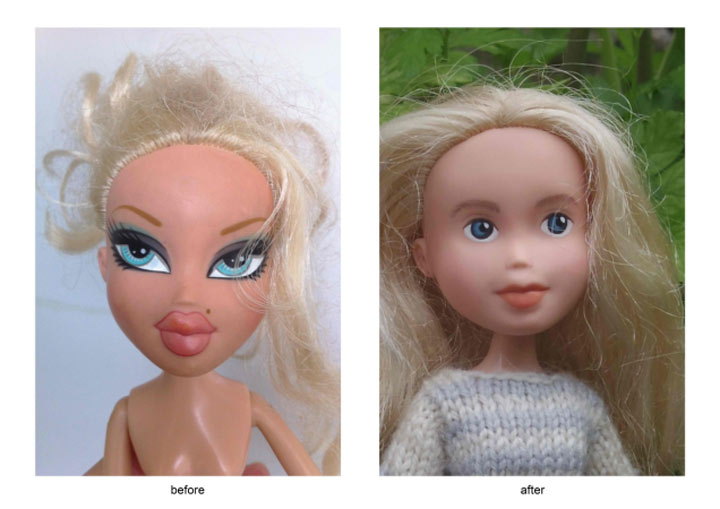 Image courtesy of Tree Change Dolls
Singh opened an Etsy shop, but her dolls have already sold out. The next batch of dolls will hit her store on April 18, but in the meantime check out her Tumblr for what she's working on next.