Kelly Osbourne is Heartbroken Over Giuliana Rancic
Pop some more popcorn because the drama surrounding
Fashion Police
isn't over yet. Kelly Osbourne, who quit the show because of
Giuliana Rancic's comments about Zendaya
, broke her silence about the whole fiasco and shared her feelings in an interview with People magazine yesterday.
In misstep after misstep Rancic has come under fire for her comments, her reaction to the drama, and her
weight loss and personal life
. Most recently, Rancic went on
The Today Show<
and said, "I thought the joke was not edited in the proper way," blaming the joke once more on the writers of
Fashion Police
. Rancic previously
blamed writers for the joke
after she publicly took responsibility and apologized for making the comment.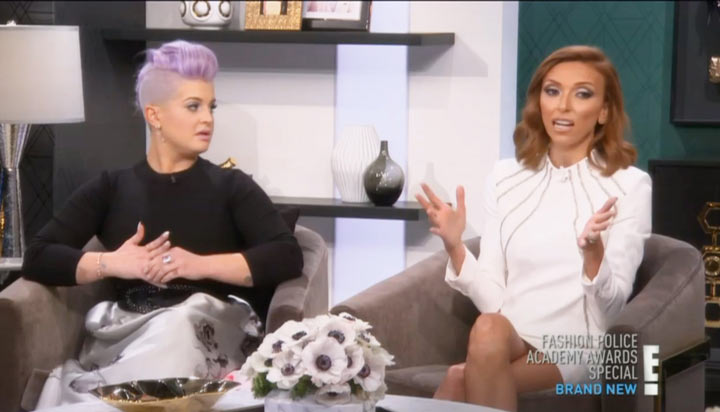 Osbourne seems to have a different take on the matter completely. In an interview with
People
, she revealed "Giuliana is not often wrong. She really isn't, but it's been really, really heartbreaking to see her behavior that has transpired when she did get caught being wrong. That's what broke my heart."
Osbourne went on to say that she is tired of the drama and is looking forward to putting it all behind her. With Rancic's tiresome efforts to clear her name, however, Osbourne's wishes are not likely to be met in the near future. Osbourne ended the interview with an exasperated question, "Do we really need to be wasting … time talking about three bitches not getting along [...]? It's so small in the grand scheme of things," and we couldn't agree more.