What Aircraft Looks EXACTLY Like Kim Kardashian's Butt? See the Pics
Kim Kardashian's famous behind is the source of admiration and the butt––pun intended––of jokes all over the world. Never one to miss a beat, Kim's fans on the internet have found a new reason to talk about Kim's derrière and you'll never guess what it is.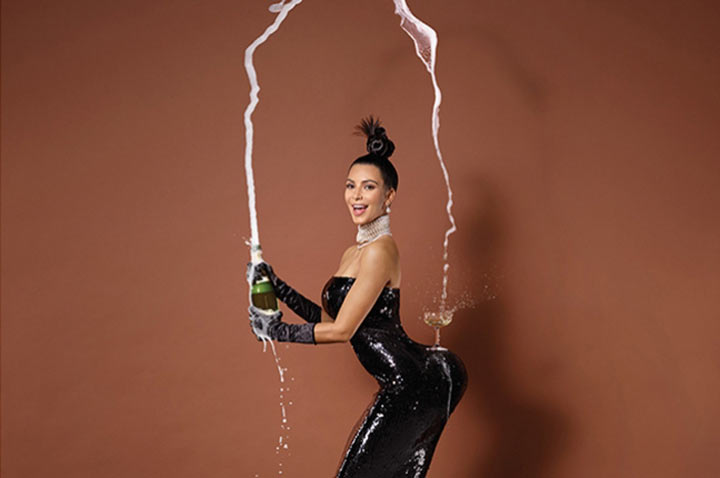 Photo courtesy of Paper magazine
After
The Verge
tweeted a photo the UK's Airlander 10, aka the biggest aircraft in the world, Kim's fans immediately went into a frenzy saying that the massive aircraft bore an uncanny resemblance to the star's also massive behind.
Kim Kardashian is this you? MT @verge: This massive airship is getting a $2.7 m grant to revolutionize transport pic.twitter.com/EOHUZkfLUN

— Torsten Beeck (@TorstenBeeck) April 8, 2015
Kim's Twitter fans are clearly onto something. One look and we couldn't help but be reminded of Kim's
Paper
magazine cover earlier last year. We wonder what the man in the yellow vest sees.