FLASHBACK: Reese Witherspoon Was Always America's Sweetheart
Legally Blonde has cemented itself in pop culture as the chick flick to watch. Who could forget Elle Woods' relentless optimism, pep, and all pink outfits? While Elle Woods played America's sweetheart on screen, her IRL counterpart has held that title for as long as we can remember. This week's flashback is to Reese Witherspoon's Cosmopolitan cover in 2001, the same year that Legally Blonde was released and became a box office hit.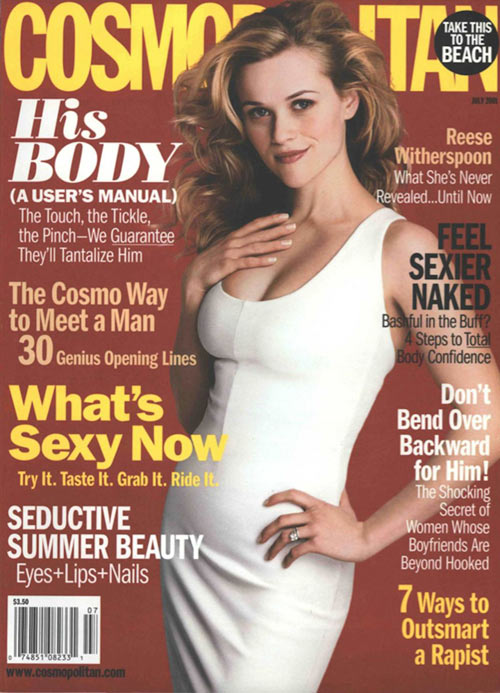 Image courtesy of Cosmopolitan magazine
Just 25-years-old at the time of the shoot, Reese graced the cover in a classic, white bodycon dress looking exactly like the down to earth media darling that she was and still is today. When asked who her celebrity crush was, Reese said, "Probably Britney Spears. I have a little crush on Britney. I think she's cute. I mean, there's just something appealing about her. The whole outfit and the hair and the dancing. It's just the entire package," revealing that even America's sweetheart is capable of fangirling. Cue 'awws' here.