Justin Bieber Dreamy on the Cover of Hero Magazine
Justin Bieber is trading in his badass aesthetic for a more angelic one, if only temporarily. The 21-year-old is on this month's cover of
Hero
magazine and looks absolutely dreamy. No sign of the young man who got put in a chokehold at Coachella or egged his neighbor's house here.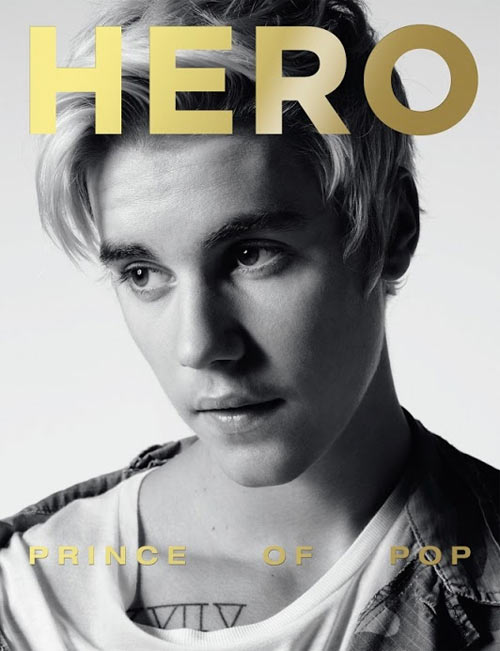 The "Prince of Pop"––as dubbed by the magazine––was shot in black and white by Saint Laurent's creative director Hedi Slimane. The photo is almost nostalgic of Bieber's "Baby" days with only one of his countless tattoos visible in the photo.
Bieber gazes off into the distance (thinking about Selena, perhaps?) and looks positively angelic. According to
Hero
, the cover story will reveal the singer's "new-found passion for writing as a release, and his nerves about putting out a new album under the world's watchful gaze."
Bieber's cover will hit newsstands on April 28.