Pharrell Williams to Launch Fourth Adidas Collection
Pharrell Williams and Adidas Originals are a match made in heaven. The ageless artist and the sportswear company announced this week that Pharrell will release a new collection of limited edition pieces with the brand, marking his fourth collection with the company.
The new collection will feature a distinctive floral motif. According to
WWD
, the musician found inspiration on, "a trip to Paris' Marché Saint Pierre located at the foot of Montmartre's Sacre-Coeur church, where he discovered two vintage floral unisex jackets."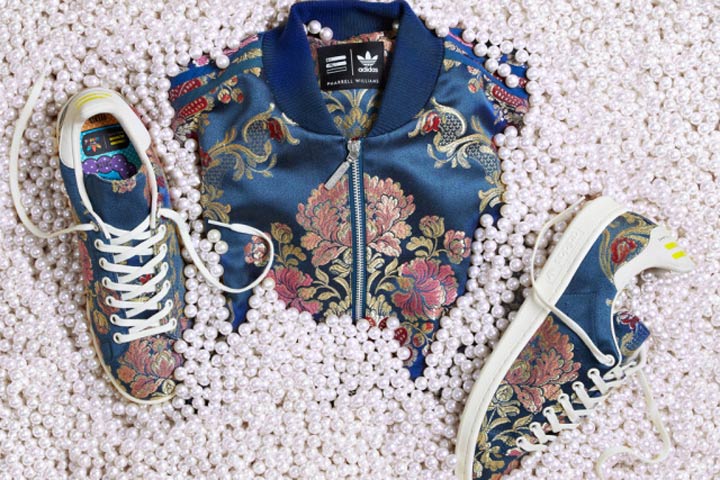 Only 200 jackets will be produced worldwide and will retail for 750 euros. The collection will also feature limited edition Stan Smiths in the same floral motif. The shoes will retail for 180 euros.
The collection will be available at select Adidas stores and retailers starting May 30.