Independent Fashion : Otter And Goat
Recently I came across an independent fashion label called Otter & Goat that are not only totally unique but also have a competition on to get £50.00 off your next purchase––AMAZING!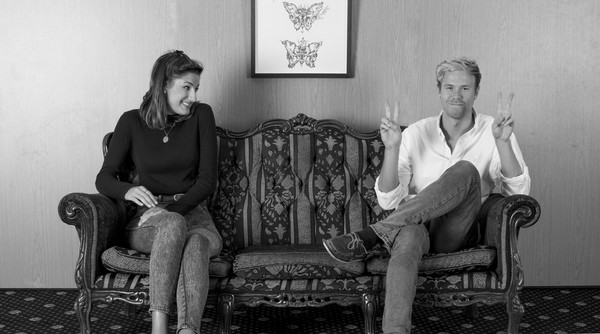 The UK-based clothing company strives to connect the wonderful world of illustration with streetwear fashion resulting in some pretty spectacular pieces that you cannot find anywhere else. I caught up with the co -founders Jonny Webber and Laura Holdstock to delve a bit deeper.
The brand name originates from casual musings about what animals reminded the duo of each other. As the brand evolved, the name Otter & Goat seemed very fitting for their nature inspired clothing company. All illustrations on the garments are designed by London based illustrator Jennie Webber. Jennie's drawings celebrate the diversity and complexity of nature, which perfectly aligns with Otter & Goat's vision.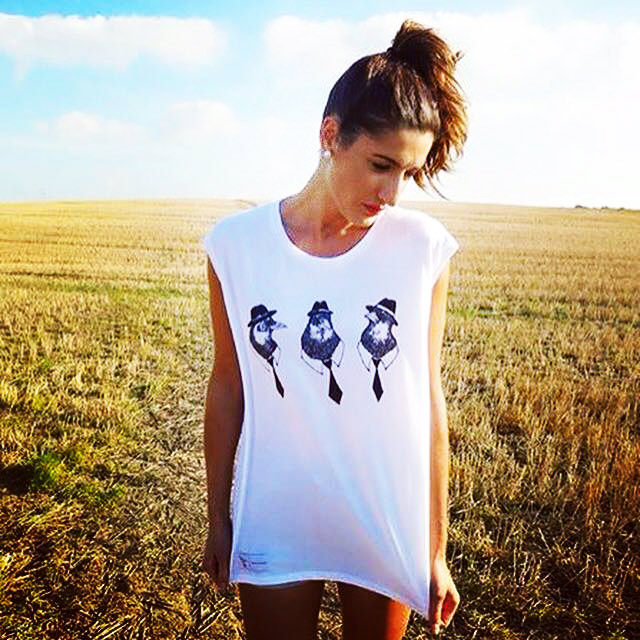 The design duo told me that they have always been fascinated by the natural world and the stories it produces, and this fascination and love for intricate illustration provides the foundations to their brand. The pair are extremely keen to ensure that there is always a natural element running through the clothing they produce so they use clever materials such as bamboo viscous, regenerated wood fibre and organic cotton to manufacture their garments. The entire collections are screen printed by hand in the Kent countryside to ensure premium quality for every single purchase and the dyes used on all tie-dye shirts are produced with natural ingredients to keep in line with their eco-friendly ethos – sounds pretty special right?!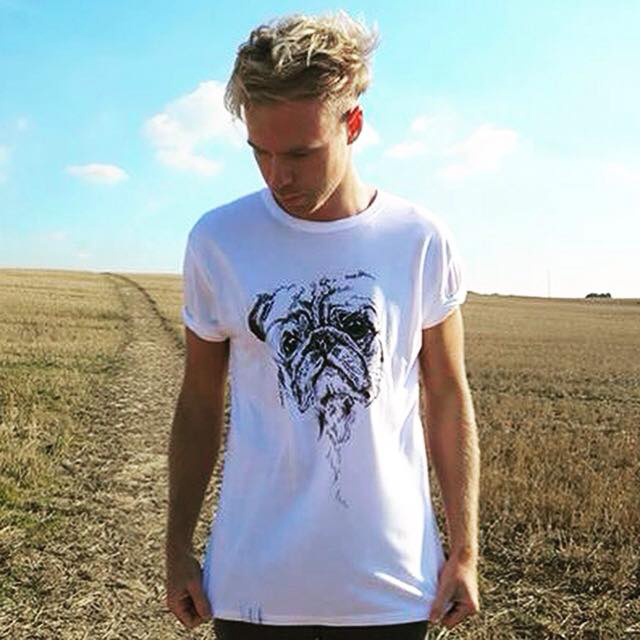 Not only are Jonny and Laura incredibly passionate about natural materials for their collections, but they are keen to support UK-based charity Made With Hope. With every item of clothing Otter & Goat sells, the brand donates £1 to help the developing world by providing community resources such as orphanages, schools and water supplies.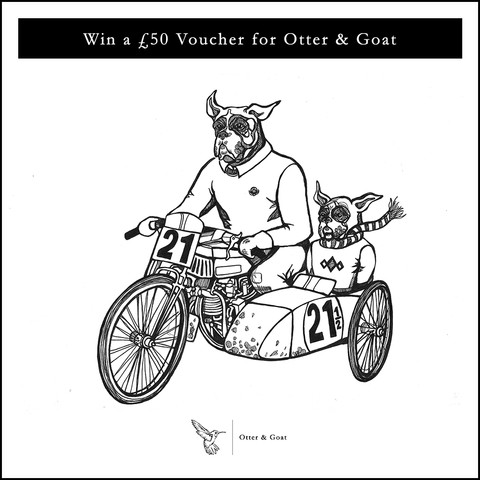 To celebrate the release of our new AW15 collection Otter and Goat are running a prize giveaway for their social media followers. You can enter on either Twitter or Facebook (or both if you so wish), it's really simple:
Twitter: Follow them (@otterandgoat) and retweet any of the competition posts.
Facebook: Like the Otter & Goat page and share the competition post.
Start your Autumn off with a £50 voucher to spend at our online shop!
Winner will be announced on 27th September 2015.