EXCLUSIVE: Alisa from The NAKED & FAMOUS Talks Style
I was lucky enough to have a quick chat with vocalist
Alisa Xayalith
from
The NAKED nd FAMOUS
today about her personal style, busy band life and craziest experience with an overexcited male fan. Read the interview below!
How would you describe your personal style on and off stage?
I'm currently on a week-long holiday with family in New Zealand and I like to be comfortable when off season which means we're not recording an album or on tour. Being comfortable to me means wearing a slip dress and bare feet. But when I'm working I like to dress as a simple, classic and strong woman, pieces that can be taken from daywear to nightwear. I could never wear anything never denim flared that would look terrible on me.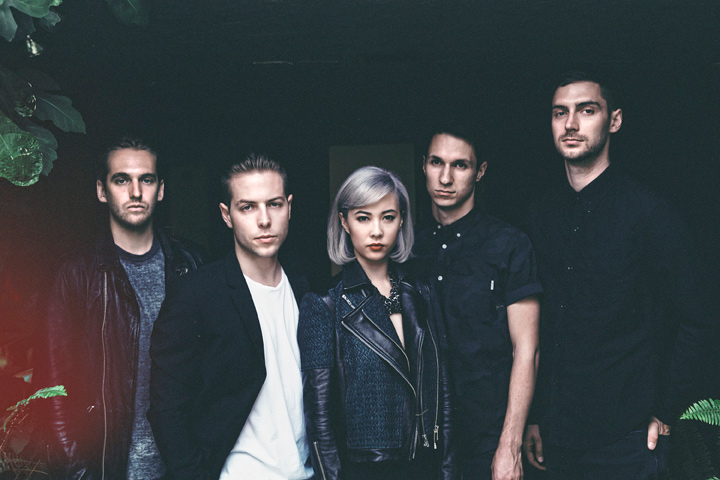 How has your style evolved over time?
Over time my style has become less like a little girl and more like a lady. I used to wear crop tops and mini skirts all the time and now I like tailored pants and like to dress as an elegant female. When I was 15 years old I had a "Boho phase" where I styled everything so poorly.
Where do you shop?
I like getting sunglasses from Céline and clothes from Acne Studios, TopShop and Asos. I also love picking out denim jackets and cool dresses from vintage shops. I have a vintage Calvin Klein skirt with buttons down the front that I've had for over 10 years and is now coming back in style which is awesome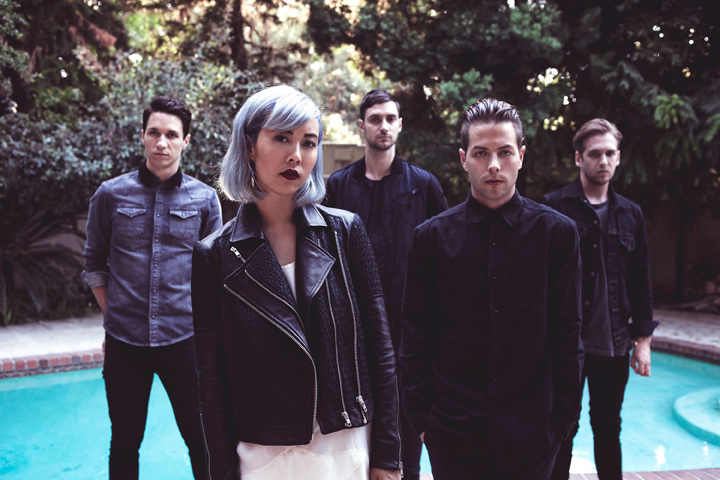 How do you coordinate your style with your Naked and Famous bandmates?
We all get dressed and come back together and ask "do we look good?" If we didn't coordinate our outfits some of our band members would just be wearing metal T-shirts all the time (laughs). We don't hold back in telling a member if they need to change.
What is the best part about being in a band?
The best part about being in a band is having your ideas come to life. I can throw out a song idea to the band and have everyone start contributing. If an artist were working solo, they wouldn't have the same opportunity.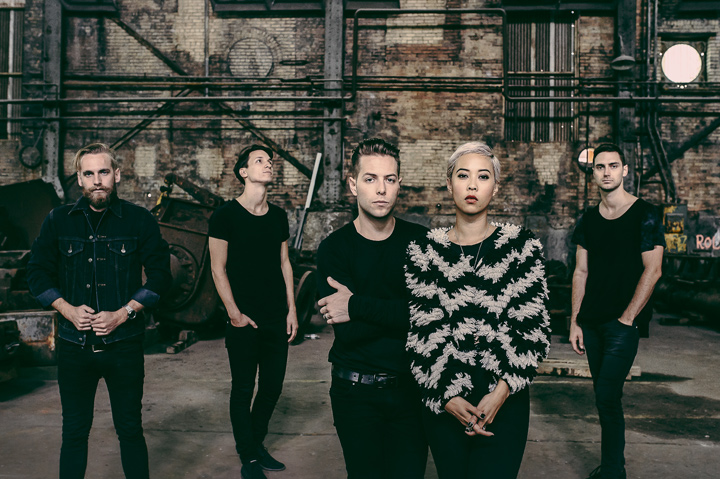 What is your most embarrassing moment with a fan?
While on tour, Tom and I had finishing up showering and were walking in the freezing cold winter in the UK when we noticed a male fan, who was by himself. He had his arms stretched through the gate and put his lips out towards to kiss me. I didn't know what to do and I can be a bit socially awkward, so I just shook his hand and gave him a kiss on the cheek. I felt so awkward! Tom was just laughing.
The Naked & Famous will be headlining at the
Bliss Out Festival
this December 2015 in Singapore, an outdoor yoga and music event. As for what Alisa is most looking forward to? "I can't wait to do some yoga before and after the show" she confessed.