8 Great Gifts for the Holiday Season
Autumn has officially coming to a close and the countdown to the holidays has officially begun. I've put together the ultimate wish list to inspire you this festive season for gifts that everyone, no matter what their style, will LOVE. Get your gift giving right this year with these holiday treats:
1. AEVHA London Carnelia Tote £845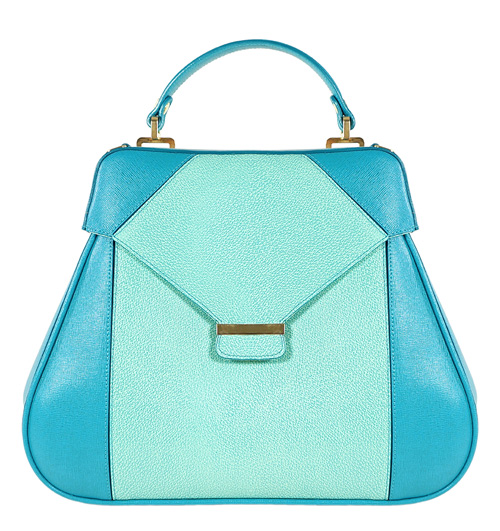 AEVHA London exhibits seasonally at London Fashion Week and is recognisable by its strong colour palettes, inimitable hardware and a structural aesthetic. The brand was founded by London designer, Alice Horlick and discovered by fashion doyenne Olivia Palermo in its first season. Since then a host of celebrities have been spotted with AEVHA London handbags including Emma Roberts and Caitlyn Jenner, and have also been featured in Vanity Fair, Vogue.com and Grazia.
http://www.aevhalondon.com/
2. ConSept's Fashion Mug £25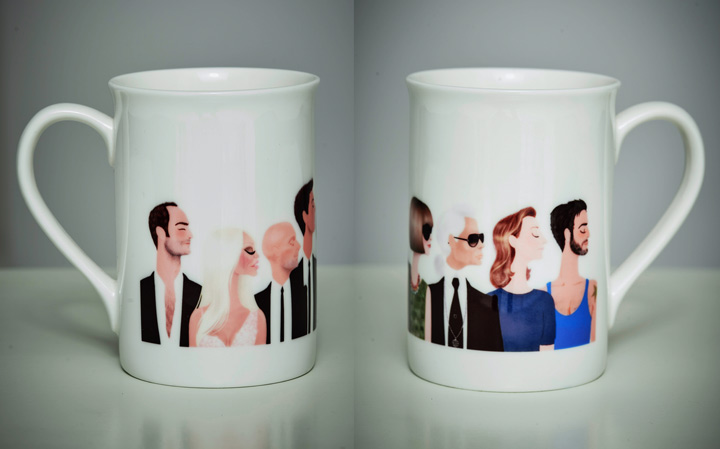 This is the ultimate fashion lovers must-have. Made from bone china and retailing exclusively at ConSept, the mug features an illustrated Tom Ford, Donatella Versace, Dolce & Gabbana, Anna Wintour, Karl Lagerfeld, Miuccia Prada and Marc Jacobs.
http://www.shopconsept.com/
3. Kari C Bejewelled Gladiator Boot £2,800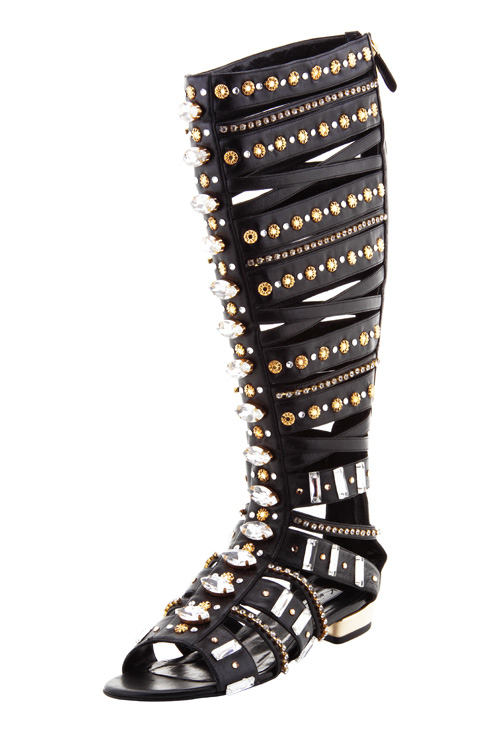 After working at Alexander McQueen and Harrods, Kari combined her natural creative flair with expert craftsmanship, launching her eponymous label in 2013. For the first two years of business, Kari worked exclusively with private clients (dignitaries and celebrities) crafting bespoke shoes. In 2015, she moved into ready-to-wear and you can buy Christmas shoes at her first London store in Knightsbridge from the 12th of November 2015: The Collective by Kari C.
https://www.kari-c.com/
4. Mandkhai Dotty Jumper in Blue £154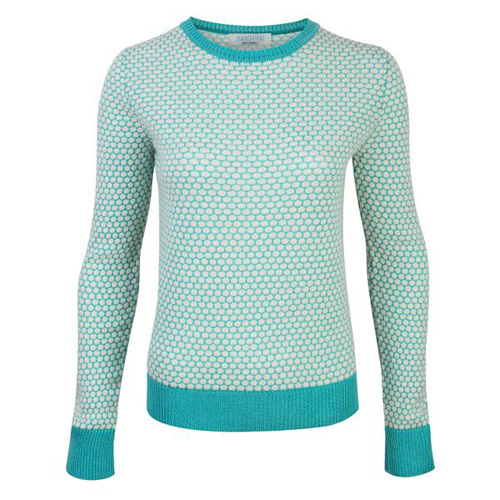 Say hello to London's coolest cashmere brand: Mandkhai. Stocked at Wolf & Badger on Dover Street – the brand is fast becoming a celebrity favourite. Mandkhai Jargalsaikhan is part of a cashmere family and her family owns the second largest cashmere manufacturing facility in Mongolia and have made bespoke creations for
Julia Roberts
and Bill and Hillary Clinton. The brand has also caught the attention of Emma Watson, Lindsay Lohan, Blake Lively, Kristen Stewart and Lupita Nyong'o, and I also wore the brand throughout
Vancouver
Fashion Week––to die for!
http://www.mandkhai.com/
5. Imperial Collection Gold Vodka £45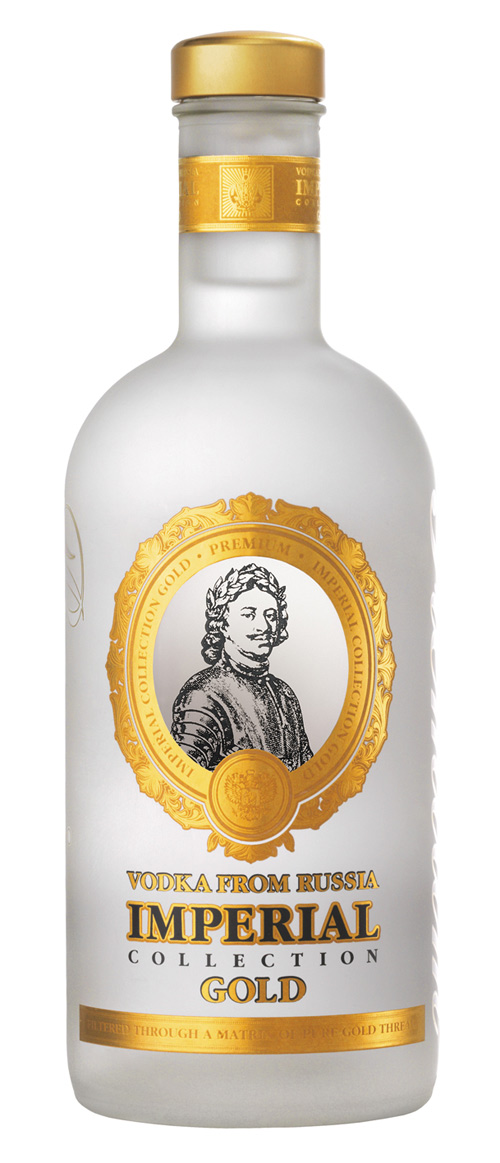 One of the world's most expensive and superior vodkas, this drink features natural white honey and lime blossom extract. At the final stage, the vodka is filtered through "Golden Silk" filters designed especially for the brand, which provides a special balance and mildness.
http://www.shopconsept.com/
6. Baccarat Cocktail Party in a Box £1,010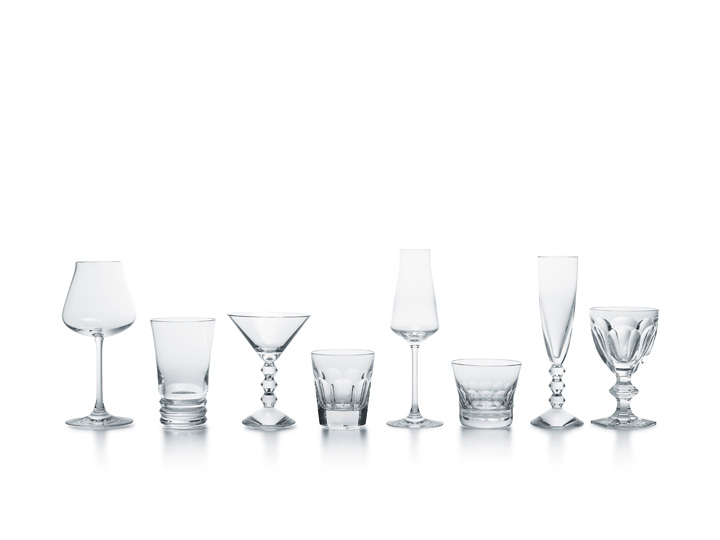 An extremely high-end affair, ConSept is already chalking up a reputation amongst London's elite for its killer edit. This 'Cocktail Party in a Box' is the perfect present alongside the Imperial Collection Gold Vodka. P.S.––Kylie Minogue is a fan.
http://www.shopconsept.com/
7. A'Legions Elite Men's Shirts £125 -£170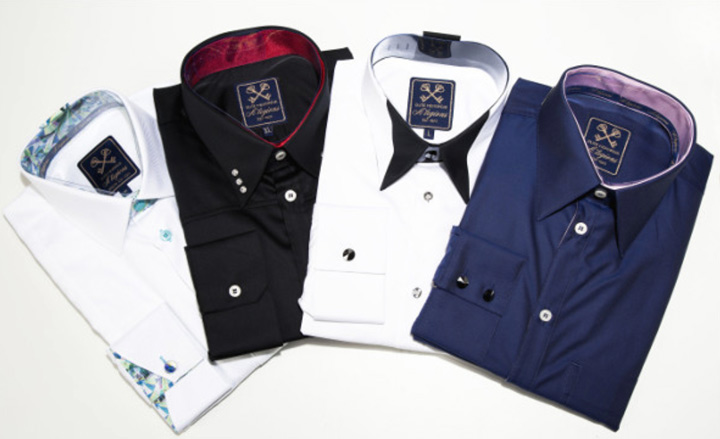 Struggling for ideas for the men in your life? Here's the perfect solution. Established in 2014, A'legions' shirts are made from the finest, cotton-blended fabrics available. The Albini Group was one of the first manufacturers of shirting fabric in 19th-century Italy––a group of mills that continues to run today and supplies A'legions with the expertly made fabric that has been prized by many–– in the UK and internationally. For several hundred years. A'legions' collars have a refined, crisp appearance due to their interlining and fusing which has been achieved with the world's experts since 1843: Germany's Wendell. A'legions worked symbiotically with Wendler to develop three, unique collar types: The Cutaway, The Venetian and The Roman High so you are certain to find the perfect shirt for your man's own style.
http://alegions.com
8. Candid Magazine £7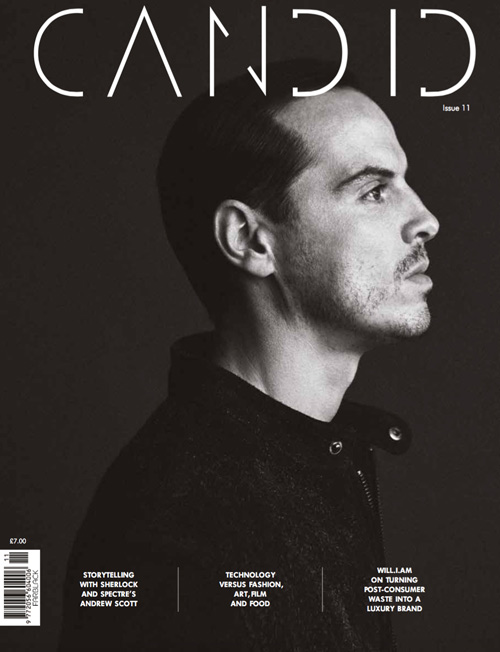 The perfect stocking stuffer, Candid Magazine. Candid Magazine is a contemporary print publication focused on the global menswear market. Armed with a team of writers from around the world, the magazine reports on the very best in men's fashion, art, music, and film. Enjoyed in over 22 countries, Candid's main markets include the USA, the UK, France, Germany and Australia. Recent cover stars have included celebrated male model Oliver Cheshire, one of the most famous faces on the web Jim Chapman and Sherlock star, Andrew Scott.
http://www.candidmagazine.com/
Happy shopping xxx