Tory Burch Debuts Short Film Directed by Giovanna Battaglia Engelbert
Back in November, Tory Burch, LLC partnered with the Italian fashion editor, stylist and creative director Giovanna Battaglia Engelbert on a festive video celebrating the brand's new Holiday and Resort collections. Directed by Battaglia Engelbert and starring model Jessica Hart, the video, entitled Tory Story, will launched on digital and social channels on November 15th.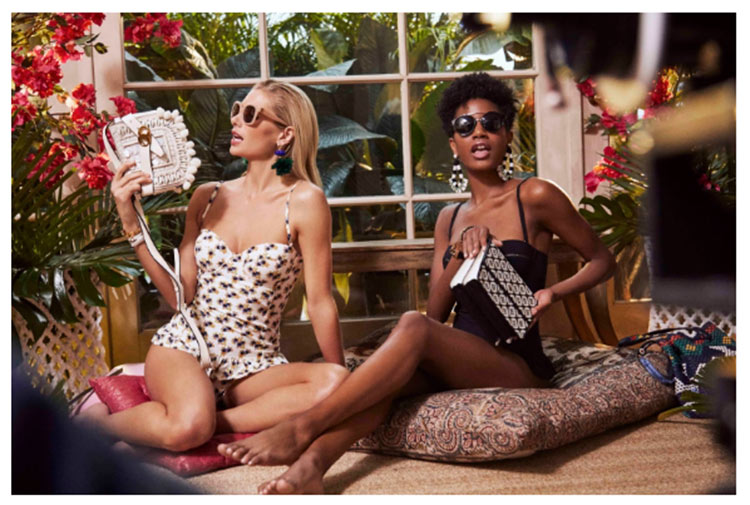 Battaglia Engelbert said: "I have always respected Tory and her brand. The holiday looks inspired the concept for the video. There was so much variety and so much to play with—and it is so much fun dressing to go somewhere."
Tory Story
captures the excitement of a girl anticipating a warm getaway through a series of vignettes. It opens with Hart lip-syncing to Kent Jones' addictive single "Don't Mind" while unwrapping presents in her New York apartment. It continues in her bedroom, where Hart dances and tries on different outfits for her trip, before cutting to her on vacation with friends. The video begins and ends with a shot of Hart's hands repositioning the camera lens as though she is recording a selfie music video.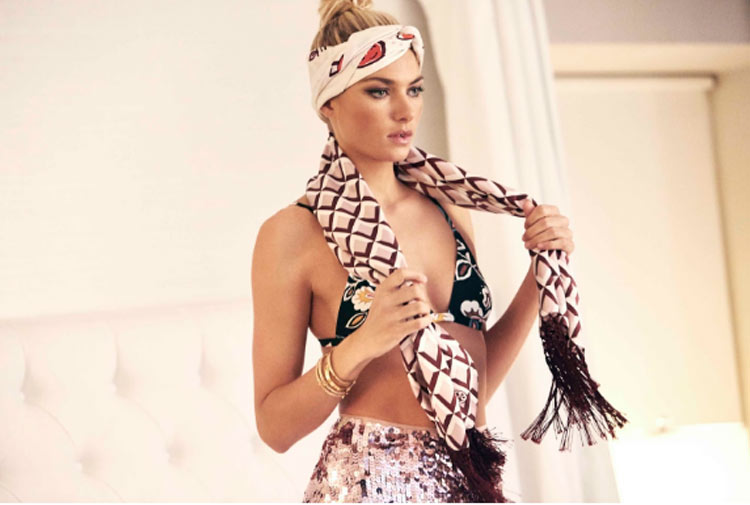 Designs from Tory Burch's Holiday 2016 and Resort 2017 collections can be seen throughout, from the Half-Moon Metallic Satchel and the Peace Smoking Slippers to easy printed dresses and colorful swimwear. The collection was inspired by Round Hill, Jamaica, in its heyday and plays on the spirit of island living. It balances relaxed with refined, taking inspiration from Lauryn Hill, whose style epitomizes cool elegance. Battaglia Engelbert, who serves as Contributing Fashion Editor at W Magazine and Senior Fashion Editor at Vogue Japan, brings the collection to life with her chic sense of style and irresistible sense of humor.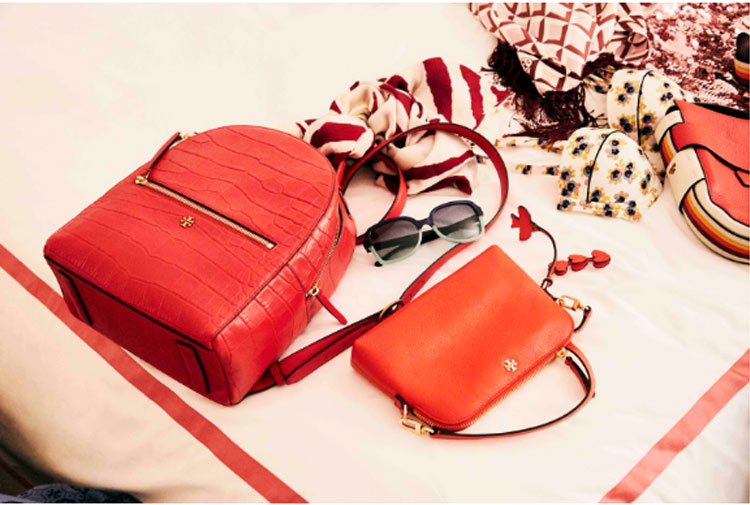 The Holiday 2016 and Resort 2017 collections are available at all Tory Burch boutiques and digital commerce channels worldwide as well as select department stores and specialty stores.
Watch the spunky holiday video "Tory Story" right here!
See more at
torybuch.com