DOWN TO EARTH WITH MAGDALENA JASEK
We've had the privilege to sit down with one of the hottest and most charming models in the industry today, the fabulous
Magdalena Jasek
. The Polish beauty is one of our highlighted models from our hit series
Catwalk Stories
, and graces us not only with her time but her incredible insights into the modeling world. With a good head on her shoulders and a real hunger for getting the most out of life, this incredible young woman tells us how she maintains the balance between work and play while never forgetting what is most important - health and happiness.
Read the full interview with Magdalena down below!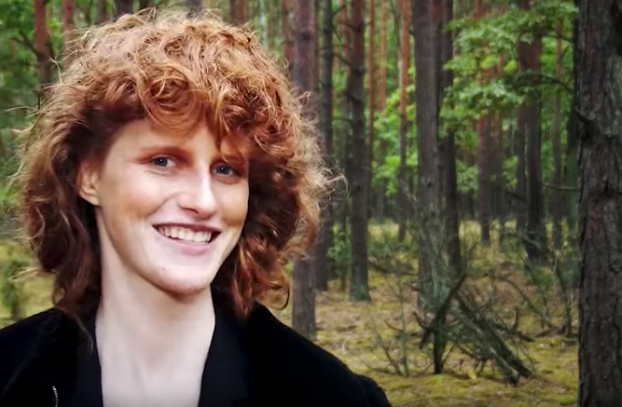 What does a typical day look like for you?
It depends on many aspects - where I am at the moment and what day it is. Sometimes I need to go straight to work and I spend all day in a studio. Sometimes I spend all day running from one casting to another and sometimes I can enjoy free time, go to the gym or see my friends. I don't really have "typical days".
How did you step into the world of modeling?
I sent my own pictures to Polish teen magazines. They liked me and helped me to find an agency. I was 14 back then.
The show features your photo shoot with Vogue Ukraine out in a forest. Where was that and what was it like?
The photoshoot took place in some woods on the outskirts of Warsaw. I love nature and I always enjoy location shoots much more than studio ones. This one wasn't an exception. It felt great to play in the grass, breathe with fresh air and just have fun with the team. I knew everyone from the crew well, so it felt like spending some time off with friends.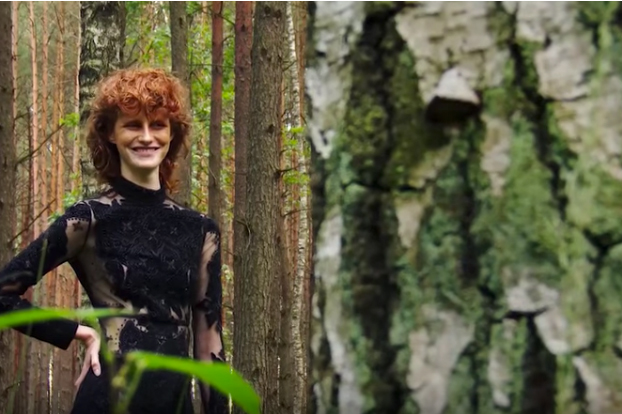 Did you always dream of being a model?
Actually, I had never dreamed about being a model. I started for fun and because my friends were pushing me to try.
What are the best and most challenging aspects of your job?
The best part is definitely traveling and meeting new inspirational people. Also the fact that thanks to this job, I was able to buy an apartment in Warsaw and now I can focus on my personal growth and doing things I enjoy instead of worrying about my financial future.
The biggest con of modeling is the loneliness. I keep moving from one city to another just like my model friends and most of the time I find myself alone in a place that I don't know. The other part I really don't like is how impossible it is to make plans in advance. I never know where I'm going to be next week, let alone next month.
Can you tell us a bit about your agency and how you came to join them?
My mother agency is Model Plus, one of the best agencies in Poland. I've joined them recently, about half a year ago. I did my research and decided they would be the best choice. I knew I would be in good, professional hands as they have long-standing experience in managing many girls' careers and some of the best Polish models are signed with them.
What has been your favorite photo shoot, runway show or campaign you've done so far and why?
One of my favorite photoshoots ever was the one for a Louis Vuitton campaign. It was one of my first big jobs, so I was really excited. Also, the first time I worked with Steven Meisel. I still feel very sentimental about that job.
Why are you such a fan of Tokyo?
I love how Japan is different from any other country - its culture, architecture, delicious food, the way people behave. Everyone is so polite and helpful there!
What are your hobbies and interests outside of modeling?
I love animals and when I was living in New York, I was volunteering in animal shelters every time I could. I try to read as much as I can, both in Polish and English, to practice my language skills. I'm also a health freak so I spend quite a lot of time at the gym and on discovering new natural places where I can eat or buy healthy meals or snacks.
What advice would you give to aspiring young models wanting to break into the industry?
I have few pieces of advice :
Always have a plan B. Remember that modeling isn't a permanent job and one of the stupidest things you could do is to quit school for full-time modeling (I know some girls who did that and they sorely regret doing it).
Don't take it personally when you don't get jobs. It's not your fault and there is nothing wrong with you! Every year the industry grows, new girls are coming, the competition is extremely high. Unfortunately, getting canceled is a big part of your job and we need to get used to it.
Remember to put your health over agencies' and clients' expectations. Also, once you want to go on a diet, do it wisely, with professional help. It makes it much easier and better for you. Otherwise, you will struggle your whole life with the effects of thoughtless dieting.
Catch Magdalena again on
Catwalk Stories Episode 2
this weekend at the following times:
Saturday
,
April 22
at
18:30 (UTC+1)
.
Sunday
,
April 23
at
1:30
,
18:00
&
22:30 (UTC+1)
.
Learn more about Magdalena's agency Model Plus by visiting
http://modelplus.com.pl
.