Urban Fashion: An Interview with American Designer Cierra Laidler
While Europe has heritage luxury brands and therefore an edge in haute couture, America is ripe for the young, modern fashionistas whose styling tends to be more urban and bold. One of the contestants in our fourth season of Design Genius held in the fashion forward, Antwerp, Belgium, Cierra Laidler brings her urban American style to compete against five other designers. Antwerp, a city with international cult status known to be inspiration for major fashion designers is a perfect place to showcase urban American style. Find out more in our interview with Cierra, discussing her enthusiasm for fashion and what makes her such a strong competitor.
What made you decide to become a fashion designer?
I wanted to become a fashion designer because I longed to be as stylish and fabulous as the celebrities on the big screens and a handful of people in real life. I did not come from a wealthy family but, I was raised rich in love, so my confidence and support made me feel I could create art in any form. Fashion was my favorite because it's wearable art.
Where did your inspiration come from?
I got inspiration from fantasy movies like Labyrinth, Edward Scissorhands and The Last Dragon. Characters in the movies had unique styles that I couldn't find in stores. I wanted to be a star like them, so I decided, maybe, I can make my own designs and maybe the "stars" would wear my clothes as well.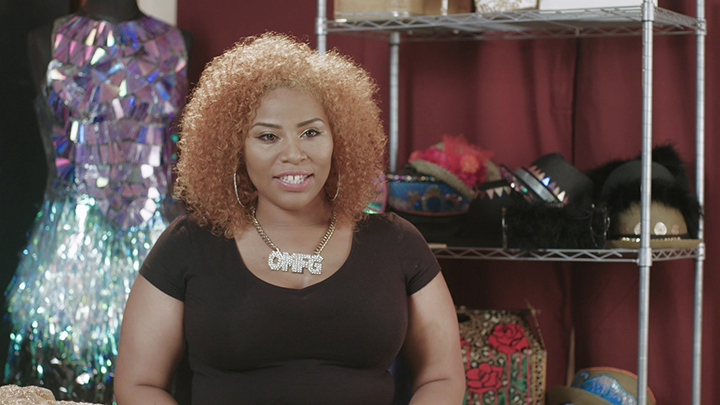 How would you describe your aesthetic as a designer?
My design aesthetic is unique, quirky, and urban. I love how people who wear the clothes I design set trends and can usually pull off almost any look or outfit. I strive to create pieces that are innovative and eye catching. Showing everyone something they've never seen before!


How would you describe your style?
It's hard to say. My style changes with the wind.
How do you handle competition?
Sorry, not sorry. As in, I'm not here to play, I came to conquer! I will fight, sweat and sacrifice for my passion. XOXO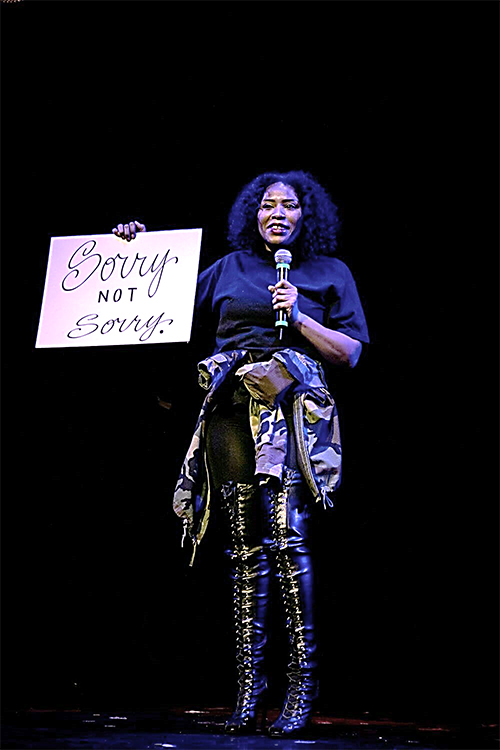 What do you expect to be the most difficult aspect during the challenges?
The most difficult part of the challenges will be having a time restriction and being watched throughout the design process and execution. I usually don't have an audience when I am creating. The "audience" only comes into play after my pieces are completed and I'm prepared to show them.
What was the most valuable thing you've learned so far?
The most valuable lesson I learned was to listen to what the client is asking for and to meet their requests while staying true to my creative process and style. I learned to never second guess myself. Too much time gets wasted that way.


What do you think you'll take from the show and incorporate into your design?
I will continue to add more unconventional materials into my everyday looks.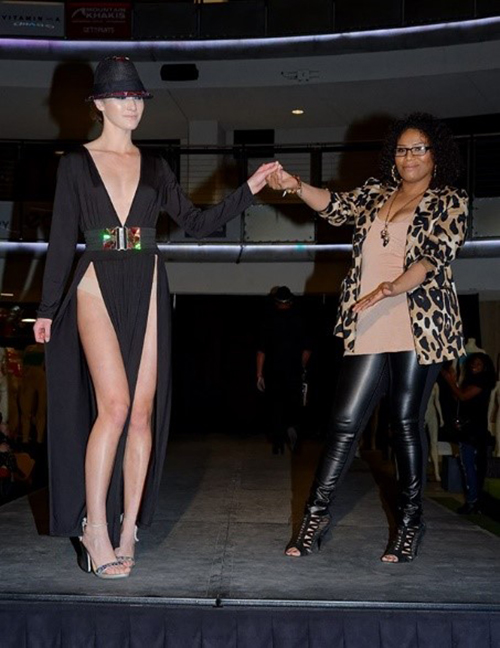 What are your plans as a fashion designer when the show has ended?
I'm going to show my collections in runway shows. I'd like to do more photo-shoots for magazines and participate in as many fashion events as possible.
What do you envision for your future in design?
My goal as a fashion designer is to become a grand, ICONIC brand in fashion. I want to be a respected, recognized and requested.
More on Cierra Laidler as she shows her design prowess to compete with other up and coming designers in Design Genius Season 4: Antwerp. (
View schedule
)
To learn more about Design Genius, please visit
www.fashionone.com/designgenius
or post your comments on @fashionone #DGAntwerp #DesignGenius.
Get to know more about Cierra Laidler on her website
www.cierrathedesigner.com
And connect with her on social media
Instagram:
@cierrathedesigner
YouTube:
Cierra Laidler
Facebook:
Stylebycierra
LinkedIn:
cierra-laidler-213252111