Wearable Art
Wearable art are garments or accessories that were created as a result of art inspiration, and to me art is: Arising with new and fresh ideas; Right from deep within us; To speak for all and to all people.
So when I first came across the term, "wearable art" I could not get it at first but then I thought long and hard, finally it came to me. When we see a painting we all think of putting it on the wall of our houses, when we see musical key notes we think music, when we see flowers we think of putting them in a flower vase and when we see tires we think bicycles, motor bikes and cars. But designers see beyond the little things that we do, that is why each and every day we see something new and amazing that can be worn.
Then as I watched the clip of the Grammys I could not help but notice Katy Perry's Valentino couture white gown. The sheer sleeveless gown which was fitted at the bodice before it flared out to reveal the musical notes that are printed on the skirt of the ensemble. Katy just looked amazingly stunning and she stood out and spoke to us even in silence as art is supposed to do, make people stand out and pass a message. Inspired by the Opera, Valentino decided to create something musical, he mixed the key notes on the dress to make it more gorgeous and unique and most of all to fit the personality of the wearer.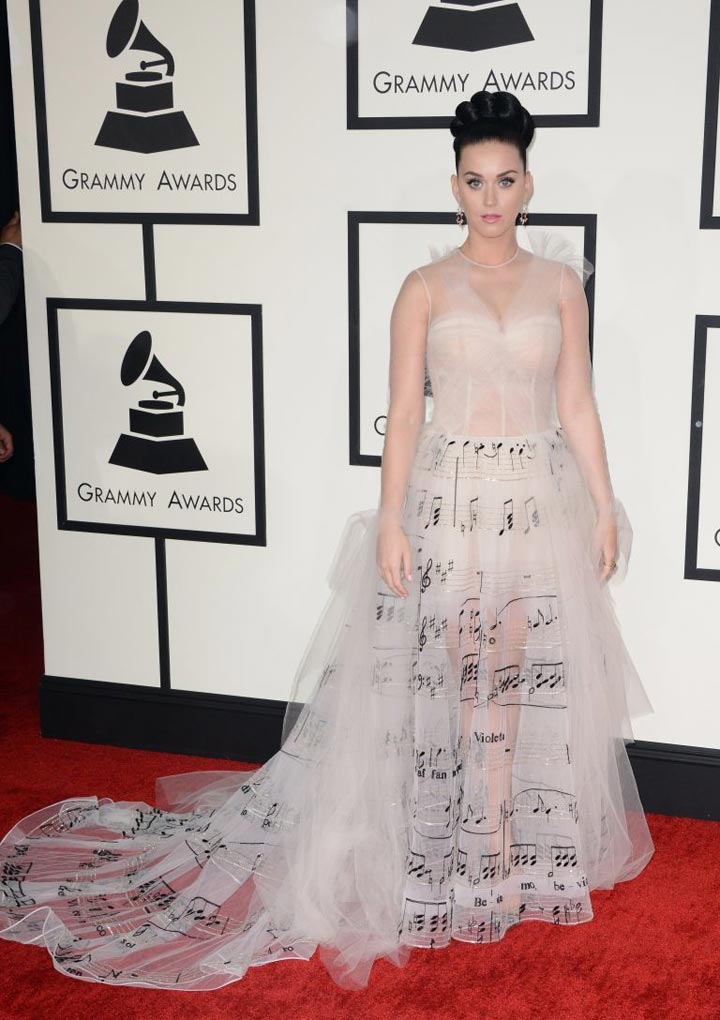 At home in Kenya; a Designer and a painter known as Nur Jefwa whom I got the term from and made me think about what exactly wearable art is. He is a designer that knows very well about the art of designing because he takes his time in creating his designs and combines them with his artist nature.
He takes plain pieces of materials, paints them to extraordinary paintings then makes garments that he has designed to produce something wearable out of his paintings. So the gowns become wearable and unique but also artistic thus the term wearable art.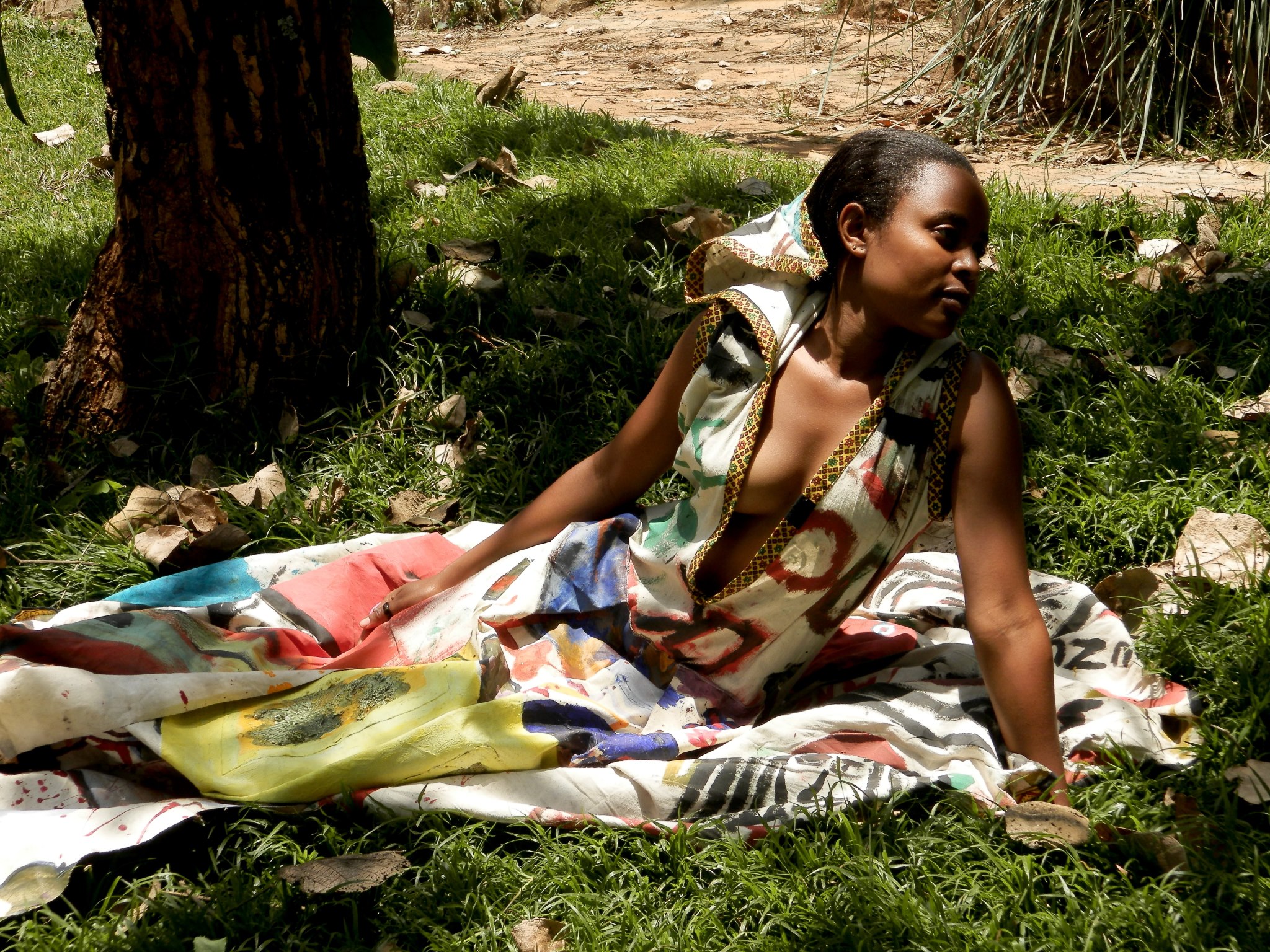 Viewing the spring and summer fashion shows I came across the art inspired collections by Chanel, Kenzo, Celine, Elie Saab. Each of them fascinated me because of their uniqueness but most of all because they got their inspiration from art,
Chanel's inspiration ranged from established art to original art. The Prints reflect bold painterly strokes or abstract ideas.
Celine whose designs were designed by Phoebe Philo was inspired by photographs Brassai took of graffiti in 1930s Italy.
Kenzo inspiration was from the ocean, the attire had water color-like prints decorated with fish shapes.
Elie Saab was inspired by colorful gardens and nature.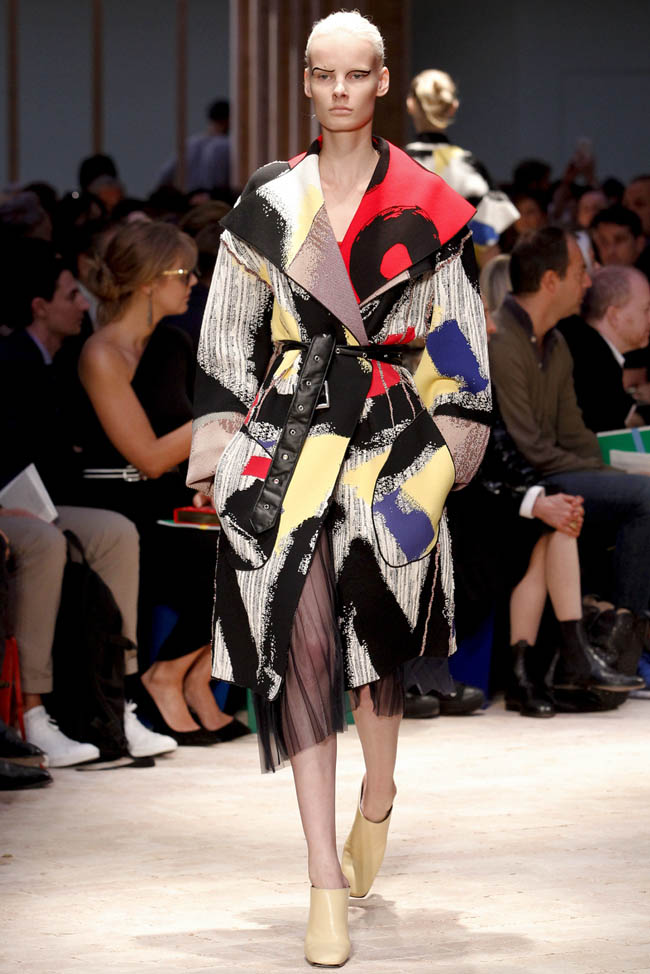 Let's not forget the Black Coffee, South African fashion week autumn/winter 2014 show known as the pop up show. Where the designer created contour designs that are as a result of inspiration from motor bikes and created really breath taking attires.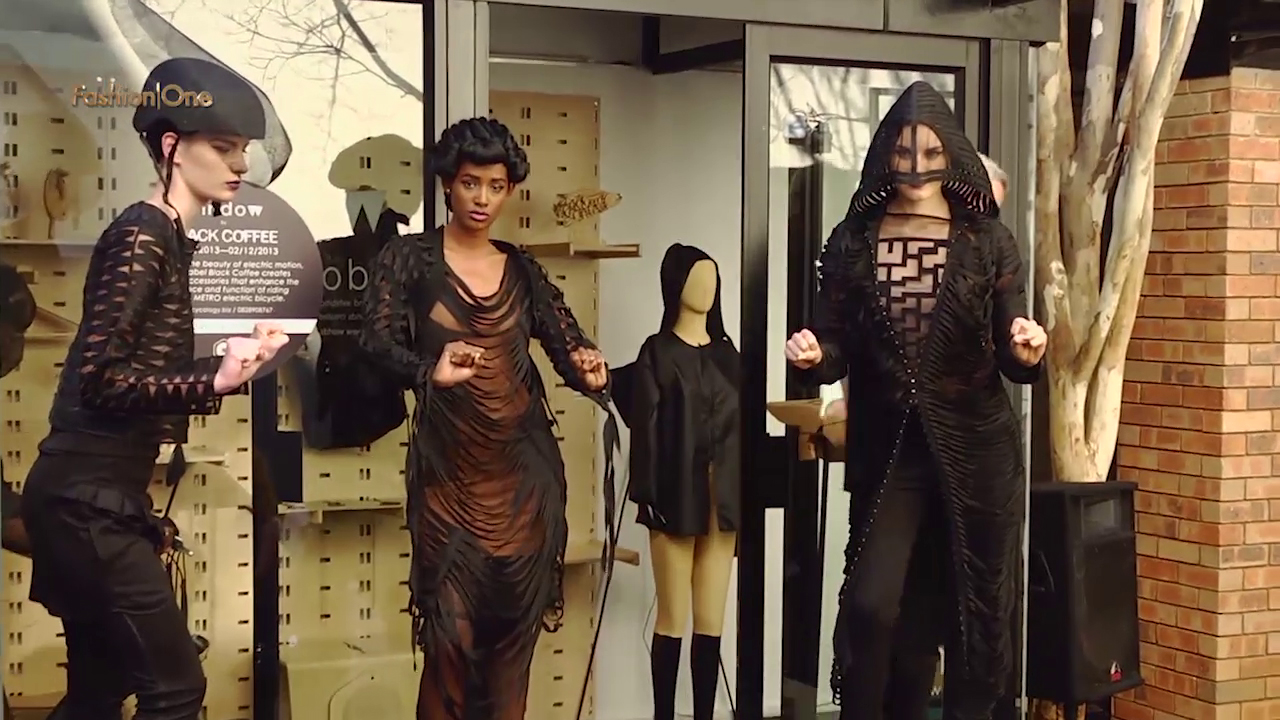 When you think carefully about everything that surrounds us, you will realize that everything is art. But at times you may need the gifted eye that most artists and designers have to be able to see beyond the simple things in life.