NAIROBI BLUE
At that moment when she walked in, the Best Supporting Actress winner looked like every girls dream, the fairy-tale princess that we spent our childhood drooling over and wishing that it could be us. Well this night Lupita definitely felt like one, on the memorable occasion.
She has had many looks and all kinds of colors and she has proved the fact that Africans are colorful people. The fact that we are diverse and colorful when it comes to what we wear. But to be specific I will say that, I loved this specific dress. Apart from the fact that blue is my favorite color.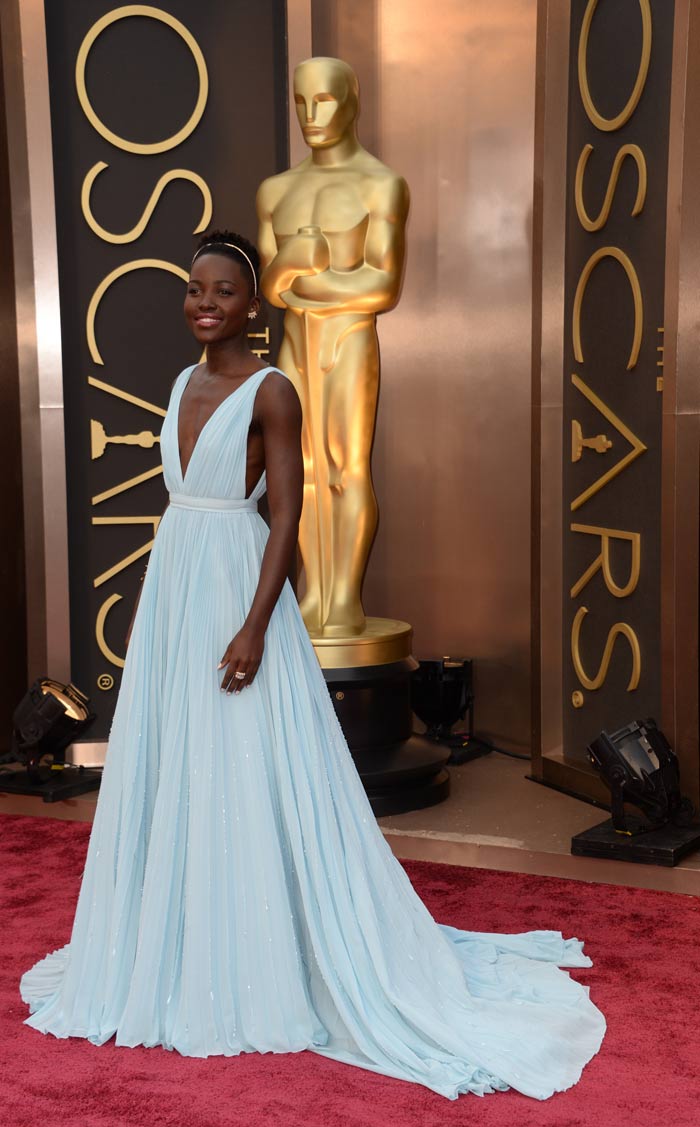 She looked gorgeous in the champagne bubbles inspired, powder blue silk pleated gown by Prada featuring a deep V-neck bodice and low-cut sides. She then paired her look with her family totem ring, jewels by Fred Leighton and a gold diamond headband that looked like a princess tiara.
What I loved most of all is the fact that she was patriotic about her look. When asked about the dress at the red carpet by Ryan Seacrest Lupita said, "It's a blue that reminds me of Nairobi," making it the loveliest tribute to our hometown, and in the words of Donatella Versace, "Don't make fashion own you, but you decide what you are and what to express" and Lupita did express herself using the dress.
The truth is Lupita may have created a name for the color back home that she doesn't even know about yet.The vibrant capital city of Kenya that is full of life and diversity, one so peaceful and calm just like the color blue in Lupita's own words, Nairobi Blue.