HYPER JAPAN
This July, Hyper Japan hit London's Earl's Court for a three day J Culture celebration. As a total newbie to anything Japanese I went along with the Fashion One film crew to experience the biggest Japanese Culture and Food Festival in Europe!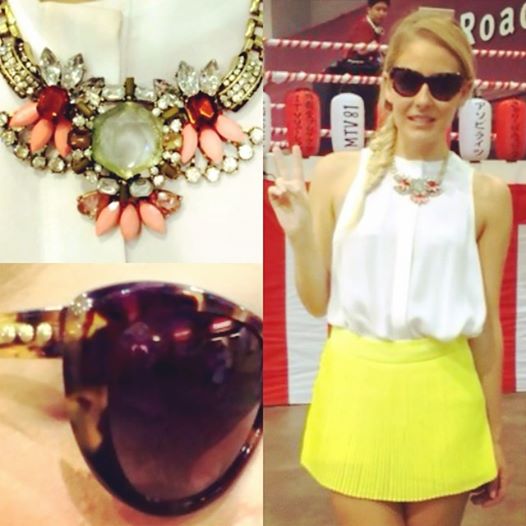 Wearing – Sunglasses: Taylor Morris, Necklace: Flying Wardrobe, Top: Alexander McQueen, Skirt: Fashion Union
Self titled 'the one-stop destination for all things Japanese' I was keen to really submerge myself into the three day event and wanted to try authentic food, learn about traditional arts and discover the world of anime, manga and cosplay first hand.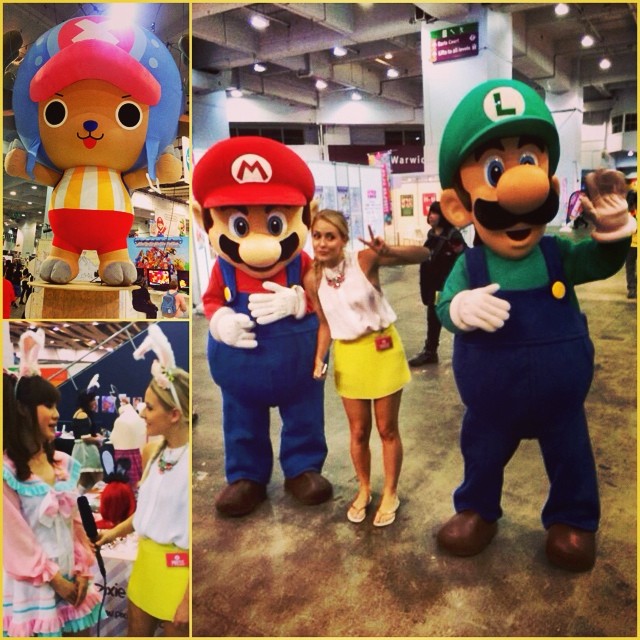 Stepping into Earl's Court it was interesting to see the show space as I have never witnessed it before, filled with bright colourful stands and high-tech gadgets my mouth hit the floor as a human robot walked by me closely followed by a larger than life Pikachu.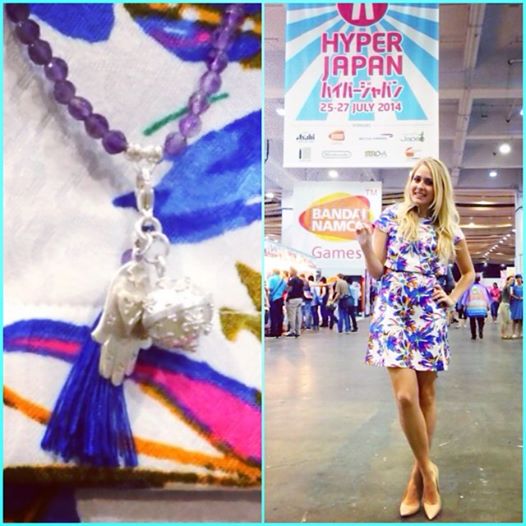 Wearing – Necklace: Flying Wardrobe, Necklace : ChloBo Jewellery, Dress: Fashion Union, Shoes: Dior
I started the day off by browsing the stalls and really soaking up the atmosphere. I suddenly felt myself slip back into being a child getting excited by costume characters and the buzz of everyone around me. It wasn't long until I spotted a couple of Lolita fashionistas and got involved into the street style piece immediately. It was so hard selecting people to film as so many people looked outstanding and the effort gone into their 'looks' was unbelievable.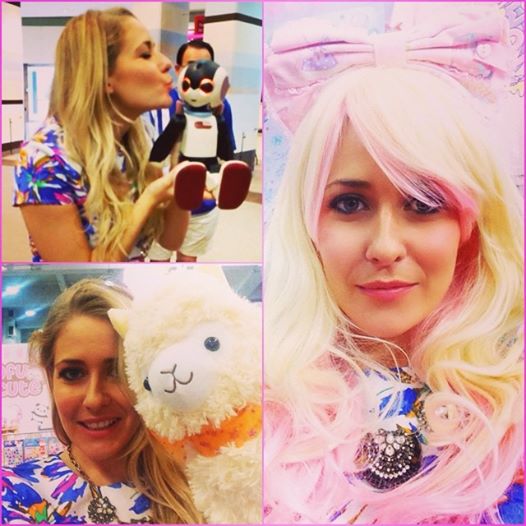 The sheer amount of activities to take part in just added to the excitement and I was lucky enough to be transformed into a Geisha with the most beautiful kimono and headpiece. I have to admit, I now know why Geisha's shuffle when they walk – the outfits have so many layers and are so heavy its hard to move with it all on! It took almost 30 minuets and three people to get changed and was told by the owners of the stand it can take up to 2 years to learn how to correctly dress in a kimono – most people in Japan today don't know how to pull of this traditional look as it is such a skill to get right.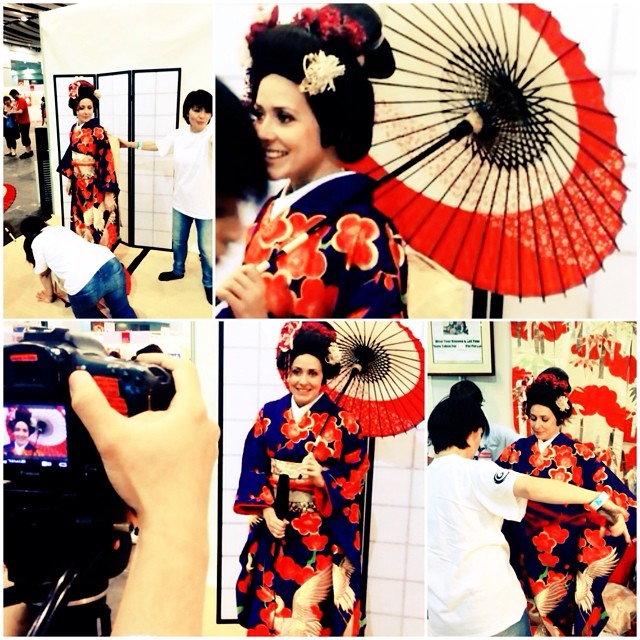 Getting peckish at the festival was no problem with so many delicious dishes to feast on. With hand made sushi, gyoza and tempura was on hand it was hard to pick what to sample next along with sake to wash it down it was heaven tucking into the meals that had been made by some of the most popular Japanese restaurants in London.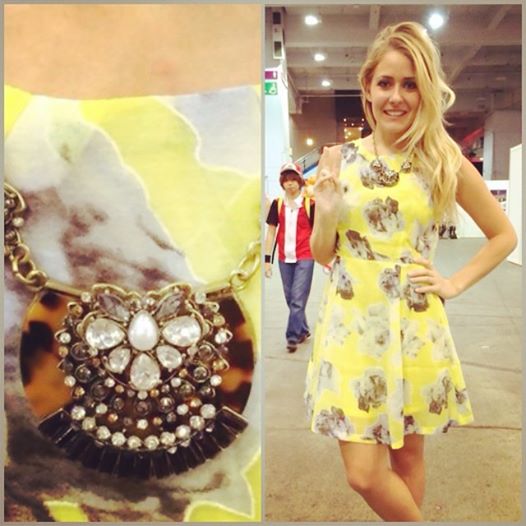 Wearing – Necklace: Flying Wardrobe, Dress: Fashion Union
All in all it was a fantastic experience, I felt like I had three days at Disney Land and enjoyed every moment! Stay tuned to Fashion One to experience the event yourself and get totally involved in all things Hyper Japan.