Cara Delevingne Celebrates Launch of Namesake Mulberry Collection in New York
When else but during New York Fashion Week would you launch a line of backpacks and handbags featuring British supermodel Cara Delevingne?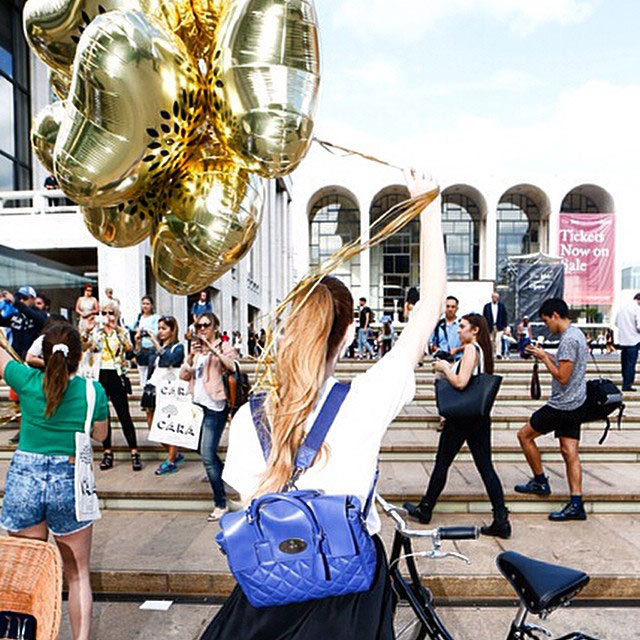 Photo Credit : Instagram
The English fashion company Mulberry – mainly known for their outstanding leather goods – collaborated with the 22 year-old model (and now designer) to bring us a collection of 18 Cara-inspired leather backpacks. Each one comes with a heart-shaped patch based on one of Delevingne's tattoos.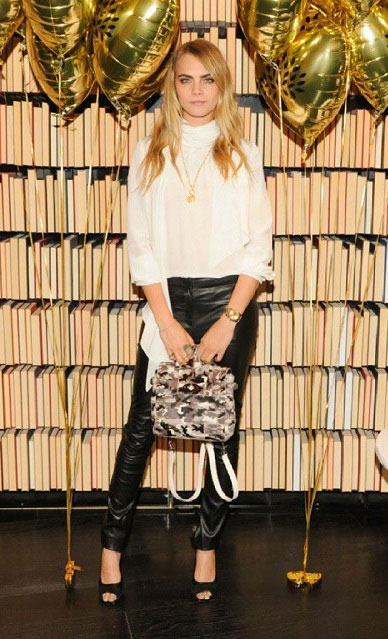 Photo Credit : Instagram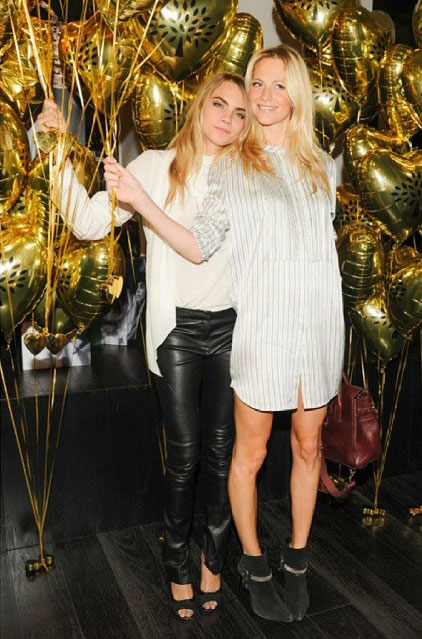 Photo Credit : Instagram
For the launch party on Monday night, Delevingne wore a pair of black leather Mulberry trousers and a white androgynous blouse. To complete the ensemble she also brought her camouflage calf-hair tote by Mulberry.
Delevingne was accompanied by her sister Poppy, who supported her with a kiss on the cheek. It's only Wednesday, but this is going to be one of the cutest snapshots this week!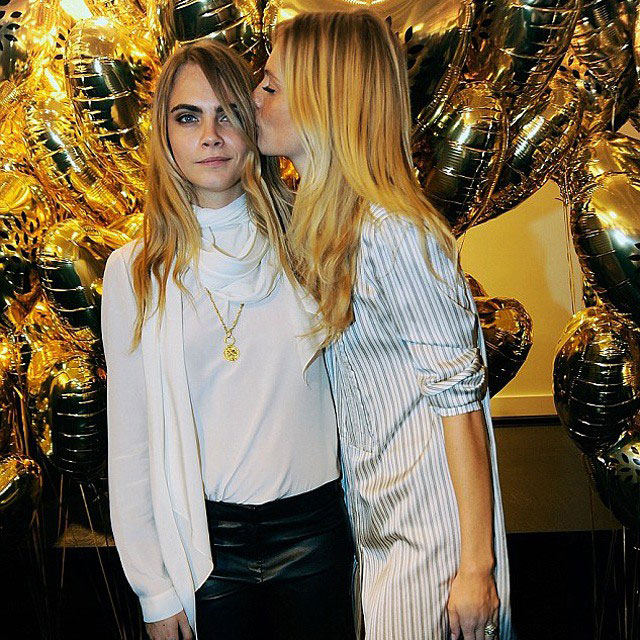 Photo Credit : Instagram
Watch the trailer for Cara Delevingne's Mulberry collection here: