Versace & Prada to Fund Restoration of Historic Milanese Landmark
MILAN, Italy – The two Italian high fashion houses Versace and Prada signed agreements with the city's municipality for the restoration of the historic Galleria Vittorio Emanuele II, one of Milan's most popular landmarks.
Together Versace and Prada are going to provide €3 million EUR for renovating one of the world's oldest shopping centers, following other fashion companies like Bulgari, which donated €1,5 million EUR to the restoration of the Spanish Steps, and Fendi, which got involved in overhauling the famous Trevi Fountain.
"We feel responsible culturally. We feel socially responsible,"Gian Giacomo Ferraris, chief executive at Versace, said in an interview with the International New York Times. "This is the right moment. Five years ago the company was not in this state economically. Now we can invest."
But of course the donations are not entirely free from personal motives. As a reward for Versace's investment, the Milan city council granted them with access to the so-called "Octagon" area, which is nothing short of the Galleria's heart, where Versace store and museum will be set up there.
Prada already owns a store inside the complex.
The restoring project is scheduled to begin this very month.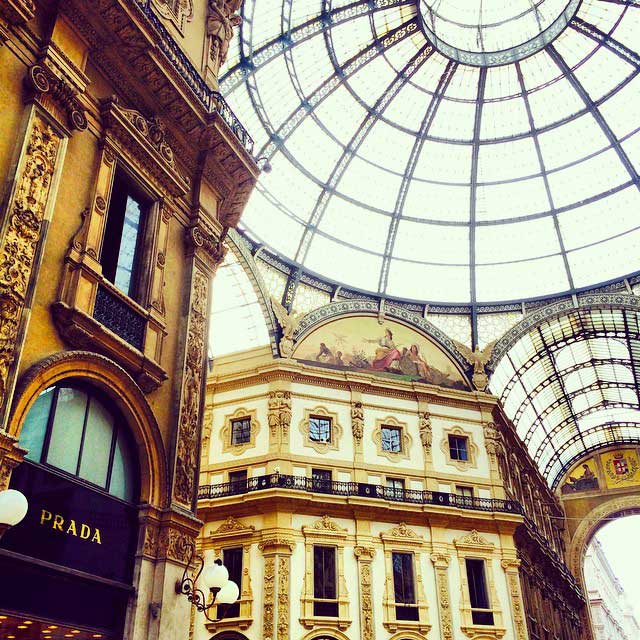 Credits: Instagram