Is Olivia Palermo About to Launch Her Own Clothing Line?
Actress-turned-model-turned-designer
Olivia Palermo
started her career starring in MTV's reality TV show The City, but she soon became a staple of today's world of fashion. The socialite and blogger already enjoys the reputation of a true street style queen and collaborates with Westward Leaning and Aquazzura for her first design gigs.
Now only one question remains: how long will it take until Palermo launches her own label? The November edition of The Edit tries to find an answer to this question and features her in a 60s-inspired shoot for its cover story.
"I have my hands full at the moment. I would love to start my own [fashion] house but it's not the right time," the budding designer says. "I feel like I can do it in stages and when the timing is right to do it, then I will."
For the moment, Palermo wants to focus on her design collaboration with Edgardo Osorio, founder of shoe brand Aquazzura. "We wanted to create the shoes every woman wants in her wardrobe," the 28-year-old explains. "Edgardo and I both like a little toe cleavage, and [the heels] had to be high."
In the interview, Palermo also reveals the secret of her flawless style and how the women of her family inspired her fashion sense. "My mother and grandmother are very pulled together. They never leave the house without being completely, 100 percent presentable and that was instilled in me at a very young age," she says.
Although it seems that the stylish starlet put the idea of her own clothing line into cold storage for now, we can't wait to see what other aces she has up her sleeve.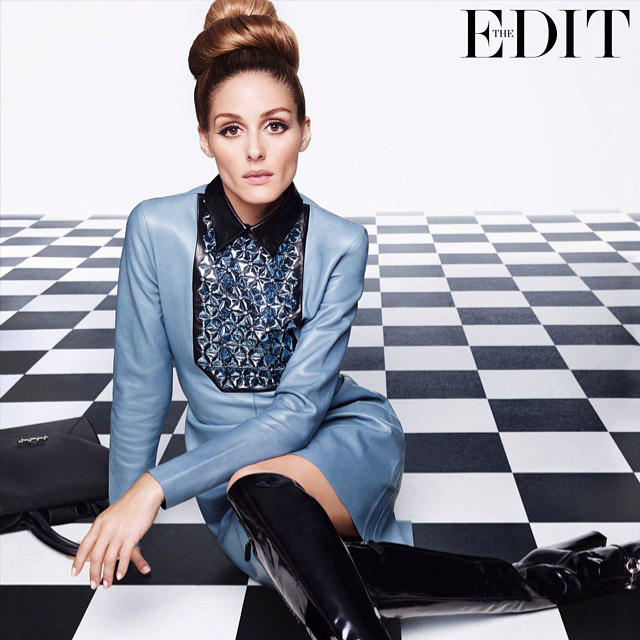 Credits: Instagram