STYLE SPOTLIGHT – SINGER CILLA RAIE
"No Love" new music by Cilla Raie the R&B singer/songwriter from London
.
Cilla Raie
's debut single "
NO LOVE
" is three minutes of multi-coloured attitude ripping into an R&B/ Pop fusion with sing-along chorus and punchy hooks like – 'There's no records of me and you, turned my role into somebody new', that US Hit Songwriter
Claude Kelly
might wish he had written. Delivering firmly executed modern R&B with rock-solid song writing and production should have no trouble finding a young audience worldwide.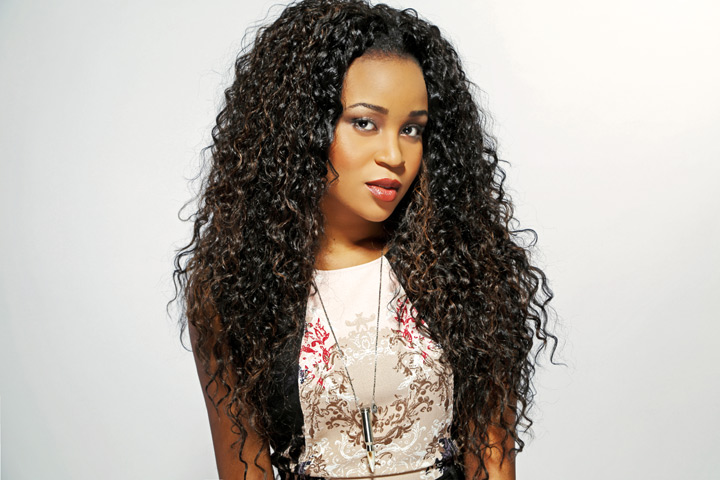 Born,
Priscilla Raie Masala
the 20-year-old Popstar's alter ego 'Cilla Raie' is a safe haven for her creativity. Starting with her first studio recordings at just 14 years old, where she wrote and recorded her first song using her brothers home studio equipment; fast forward 6 years and she is about to release her self-titled debut E.P, which is self written and co-produced by UK producer's '
Sillkey
,' [Wiley - Can Your Hear Me? (Ayayaya)] (#3 UK charts), '
Joey Dyer
' [Conor Maynard – Cant Say No] and '
The Arcade
' [Iggy Azalea - Fancy].
Her new self titled EP is set to drop on the
7th Of November
and is guaranteed to be full of hits.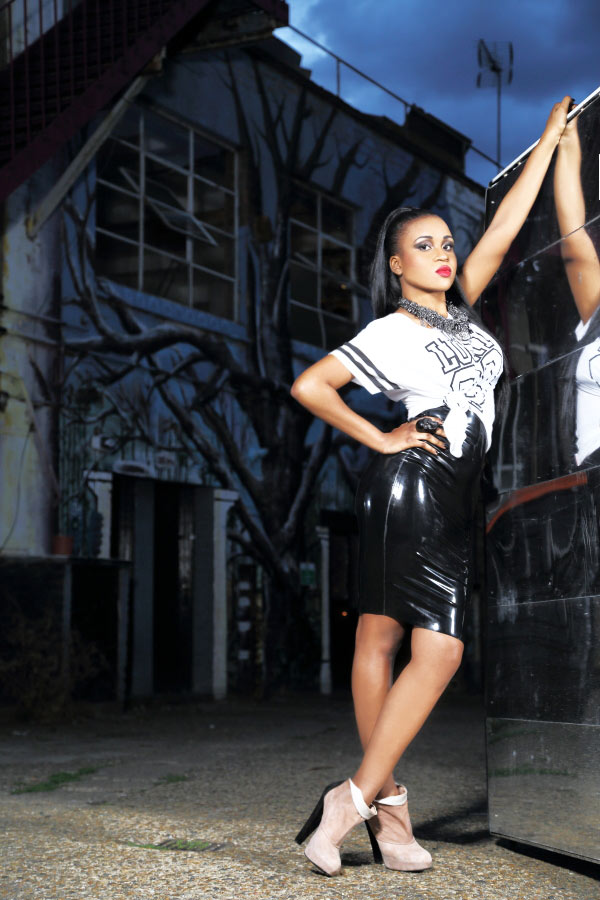 Urban style sensation Cilla is sporting a latex skirt by
William Wilde
, T-shirt by
Voodoo Girl
, Shoes by
Cleo B
, Ring by
Nick Von K
, Necklace by
House of Halos
.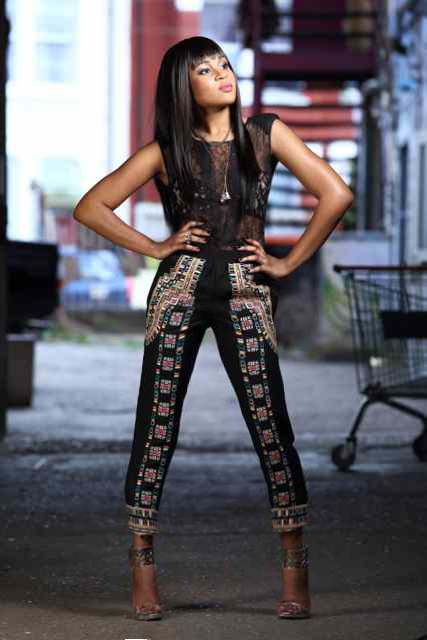 Trousers by
BCBG
and Top by
Max Azria Runway
, Necklace by
Nick Von K
.
Shoot Credits
Photographer - Sabel Gonzalez
Art Direction & Styling - Nicholas Parnell
Make up & Hair Styling - Beatriz Lopez
Stylist Assistant - Bethan Dyer