Monday Mess-age : Blake Lively Wearing Michael Kors at the 2014 Golden Heart Awards
Blake Lively has finally made her first red carpet appearance, after announcing she was pregnant back at the beginning of October and she did so effortlessly. The one-time Gossip Girl star attended the 2014 Golden Heart Awards and was dressed in a gorgeous lilac muted embroidered gown from the Michael Kors Resort 2015 collection. She paired the effortless piece with nude pumps. Blake Lively glowed as she stepped on the red carpet and was undeniably one of the best dressed at the event. With such a lovely fitted dress there is no doubt she wanted all of us to take notice of her baby bump! It accentuated her curves in all the right ways and she couldn't have done a better job.
Her style has definitely evolved since becoming pregnant but we can't wait to see all the outfits she puts together! The mum-to-be has been painting the city in an array of colours with a great sense of autumn style.
With her website preserve.us there is no better way to stay connected with her journey and gain more insight on what she loves most.
What do you think of Blake Lively's red carpet look? Do you love it as much as we do or could she have opted for a different dress style?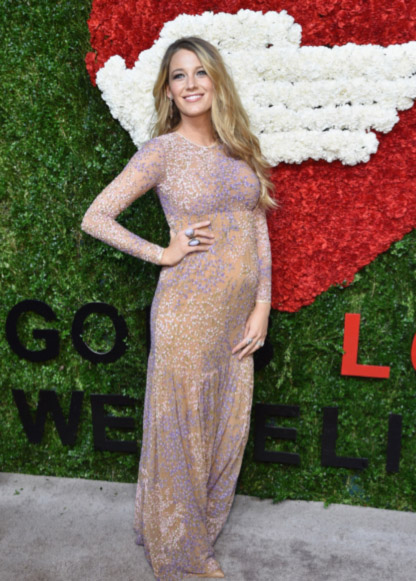 In collaboration with Mess Mag