La Perla Introduces Menswear at Paris Store Relaunch
The luxury lingerie label, La Perla, has unveiled a new Paris space that features the brand's new menswear collection.
La Perla's new store concept launched at the label's historic boutique at 20 rue du Faubourg St Honoré. This 230 square meter space is split over two floors, and now features a special corner dedicated to the brand's first ever menswear collection. This collection will launch in Spring/Summer 2015.

La Perla's menswear collection was first debuted at this summer's Pitti Uomo event in Florence. The collection, designed by Emiliano Rinaldi, features a mix of luxury home wear from silk kimonos to cashmere tracksuits, and super chic two piece sleepwear sets.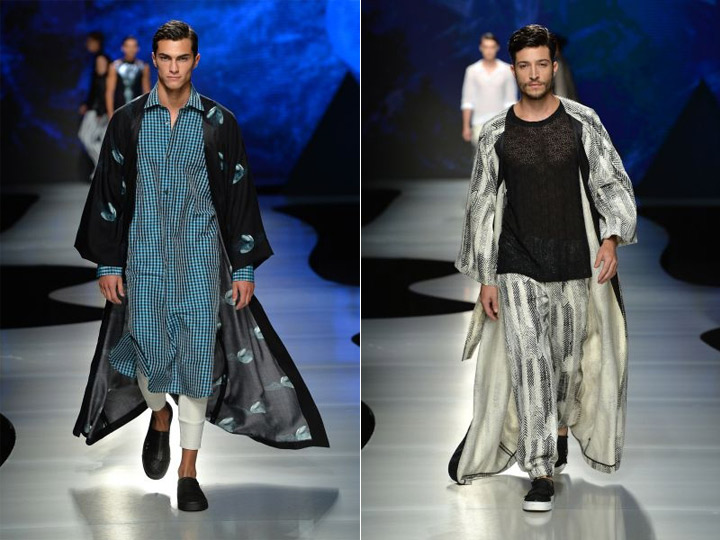 The store concept itself was created by Italian architect Roberto Baiocchi who has also worked on boutique designs for Prada and Miu Miu. Key features include a Portuguese marble floor, Italianate arches and artistic touches, with window displays fitted with pink onyx.