Beauty Hack: Nail Art
Vinyls, stickers, gels, and more––getting your nails done these days means more than just a manicure and top coat. Just take a look at any beauty blogger's feed and you'll see that less is no longer more where polish is concerned. Contrary to popular belief, nail art doesn't have to cost you a pretty penny. As nail art becomes more and more ubiquitous, so do DIY methods for achieving salon worthy looks. This week, we searched through YouTube for the easiest nail how-to's. Read below for more!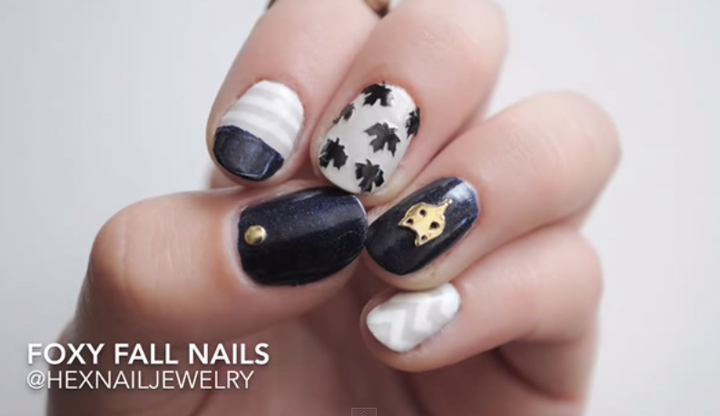 How to use nail vinyls and nail charms by Hex Nail Jewelry.
Nail Vinyls
Nail vinyls are easily purchased, and just as easily applied. This video by The Nailasaurus provides clear and simple instructions for three different, vinyl-based nail designs. Though only three methods are presented in this particular video, the possibilities are endless. Nail vinyls are available at most beauty stores, or can be purchased online here.
Ombre Nails
'Ombre nails' are the next 'ombre hair' in beauty trends. Watch this video by HannaRoxNails for four different and amazingly easy approaches to the gradient style. My personal favorite is the 'Glitter Gradient' look at 2:35.
Nail Charms
This video combines the nail vinyls from the previous video in addition to showing you how to apply nail charms. Nail charms have become singlehandedly popularized by Hex Nail Jewelry. Head over to their website to find everything from cheeky slogans to baby alligators.
Share your nail art DIYs on Instagram and Twitter by tagging #FashionOneLook.