Kim Kardashian Gets CROPPED by Miley Cyrus
Miley Cyrus fans are known for their love of photoshop and penchant for Lisa Frank, LSD inspired edits. The latest Miley edit to surface on the internet a fan, identified by the handle @aligutyedits on Instagram, showcased some serious Photoshop skills. The edit shows Miley Cyrus on the cover of LOVE Magazine, right where Kim Kardashian is supposed to be.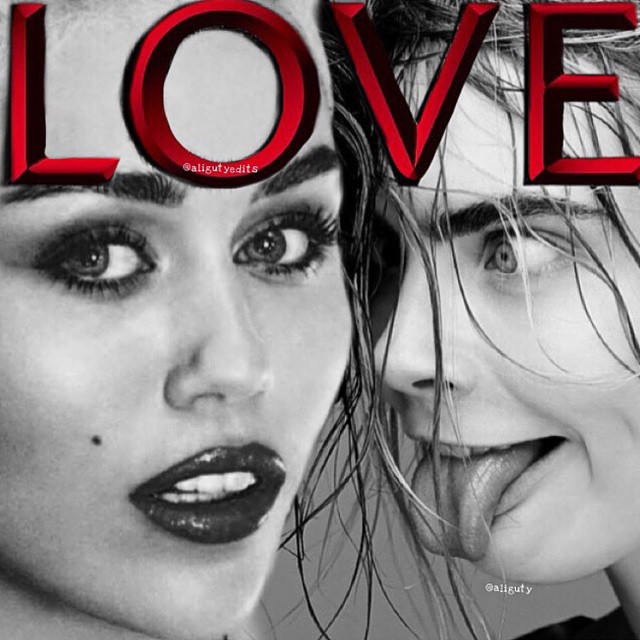 Photo courtesy of Miley Cyrus, via Instagram.
LOVE Magazine
revealed a teaser for their forthcoming issue this week with an image showing Kim Kardashian and Cara Delevingne––who is currently
guest editing
for the publication. The reality star and supermodel appear to be gracing LOVE's latest cover in black and white and wet hair, with Cara's tongue dangerously close to Kim's face.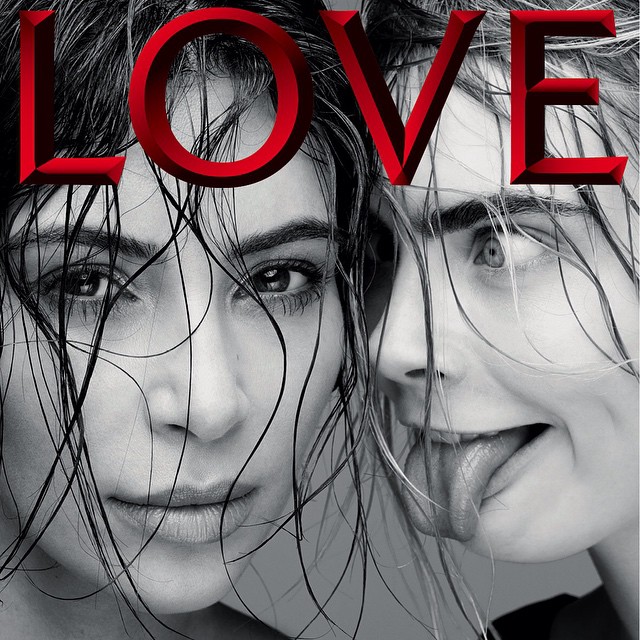 Photo courtesy of LOVE Magazine, via Instagram.
This shot was a turning point for the
Keeping Up with the Kardashians
' star, as it marked a new era of Kim Kardashian being considered an icon, not just on TV and the red carpet, but in the world of high fashion. Cyrus fans seem to disagree, however, and have replaced Kardashian with Cyrus.
Tell us which LOVE shot is better by mentioning @FashionOneTelevision on Instagram and @FashionOne on Twitter.