Hair How-To: Bohemian Waves for Spring
Whether your hair is in a bob, down to your hips, or somewhere in between bohemian hair is in for spring and we've got the best tutorials to help you get the look. Seen all over the runways at New York Fashion Week and rocked by celebrities like Vanessa Hudgens and Sienna Miller, bohemian inspired waves look good on everyone and in any situation.
Read below for three, easy to do bohemian hairstyles for all hair lengths.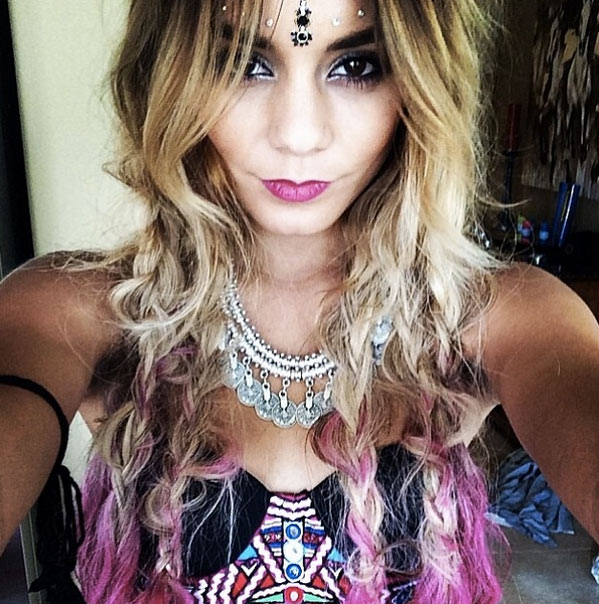 Vanessa Hudgen's signature boho locks. Image courtesy of Vanessa Hudgens via Instagram.
For Long Hair:
Vivian Vo-Farmer walks us through three easy to do bohemian hairstyles including a half up style, a luscious side braid, and a beautiful ponytail. Vivian's only tool is a medium sized curling wand and she styles the rest of her hair with her bare hands for low maintence, free spirited hairstyles to unleash your inner bohemian.
For Medium Hair:
This tutorial is for ladies with hair at their shoulders and a little longer. Alli from
MakeupByAlli
uses a diffuser to blow dry her hair and uses a smaller curling wand to get full waves with less hair. This hairstyle looks better over time, making it perfect for festival season or wearing over the course of a few days.
For Short Hair:
Contrary to popular belief, bohemian hair isn't strictly for girls with hair down to their hips. Short haired girls look just as good, if not better, in this style and need to take only a fraction of the time to get it. All you need is a small curling wand and heat protectant. Get the look with this step-by-step tutorial by
Birchbox
above.