Fashion Mourns Death of French Buyer Maria Luisa
Maria Luisa Poumaillou, founder of Maria Luisa on Rue Cambon in Paris, passed away from cancer on Tuesday. The 61-year-old Venezuelan-born, Paris-raised buyer is credited with launching some of the biggest names in the business, including Martin Margiela and Jean Paul Gaultier. Luisa's influence is far reaching and her death is a deeply felt loss in the industry.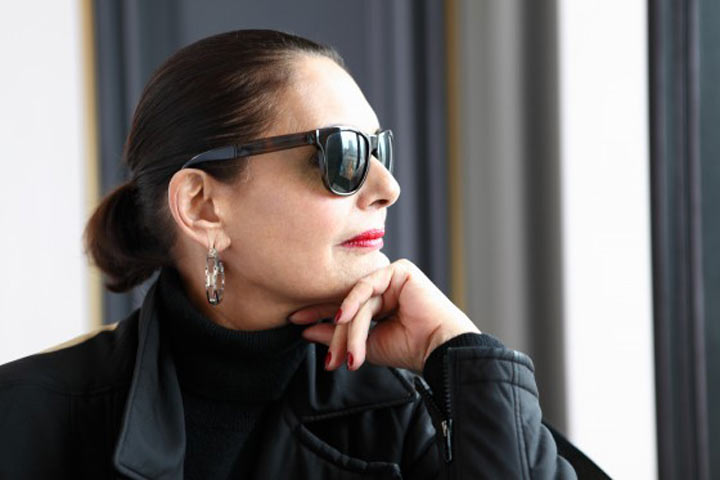 Photo courtesy of Maria Luisa
Maria Luisa's boutique of the same name set the precedent for high-end shopping boutiques like Colette and Merci. Luisa's first store was opened in 1988, and the buyer explained her concept as, "whatever is different and attracts my eye, by talent that is out of the ordinary and by what is long lasting," to the
Business of Fashion
in 2013. Over the span of 20 years, her boutique launched the careers of Nicolas Ghesquière and Helmut Lang, in addition to Margiela and Gaultier.
Luisa once
said
, "I would have given up on this business a long time ago if it wasn't for [Martin] Margiela, but every one of his shows gave me an intellectual shock, which gave me the faith I needed to know what I was doing wasn't stupid, that it meant something."
Family, friends, and the industry are all mourning Luisa's loss. Ghesquière
said
, "I will always remember your sharp eye, your joy, your generosity, you open[ed] the door for so many of us," while her husband, Daniel Poumaillou, wrote in his elegy, "She was an exceptional woman, and made no concessions. She was 'true to herself' as she always insisted, one who dared, who opposed, who defended her convictions tooth and nail. With a perfect balance of elegance and humor."