EXCLUSIVE: Caroline Burstein Interview with The Industry
The world's premier members' club for fashion professionals welcomed
Caroline Burstein
, creative director of
Browns
to
The Industry
stage. Paired with
The Industry
's longest serving advisor,
Dolly Jones
– who has recently been appointed digital strategy director at Condé Nast – the meeting brought together two very powerful fashion minds to find out exactly how a small boutique in London became one of the most famous privately-owned fashion stores in the world.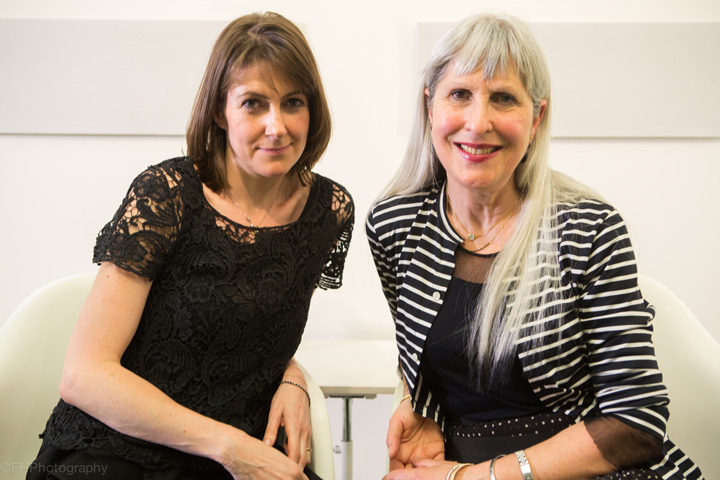 Packing out the Condé Nast College of Fashion & Design, attendees included a mix of designers, magazine editors, stylists, business consultants, shop owners, PRs and recruiters. Three Industry advisors were in attendance: famed consultant Frances Card, stylist to the stars Rebekah Roy and of course, Dolly Jones. Other notable names included Joshua White of Candid Magazine, presenter and producer at Fashion One Television, Stefanie Jones, founder of the world's first fashion radio show, David 'The Preshaah' Harris, Jonathan Gander – who recently set up London's first fashion MBA at the London College of Fashion – and the London Evening Standard's Maurice Mullen, all of whom are members. Guests were treated to a spring inspired sweets buffet courtesy of Sugar Tables London and the full event was filmed for IND-TV by The Industry's film partner, RUN Productions.
Dolly has known Caroline and Caroline's mother, affectionately called Mrs B, for many years. "
I've had a girl crush on her since I first started at Vogue
," said Dolly. Caroline and Dolly made a perfect pairing, with Dolly's astute understanding of the fashion landscape and her fondness for the company. Caroline talked about finding her place in the family business, transposing practical advice to members touching on topics such as cash flow, overheads and the importance of putting a good management structure into place.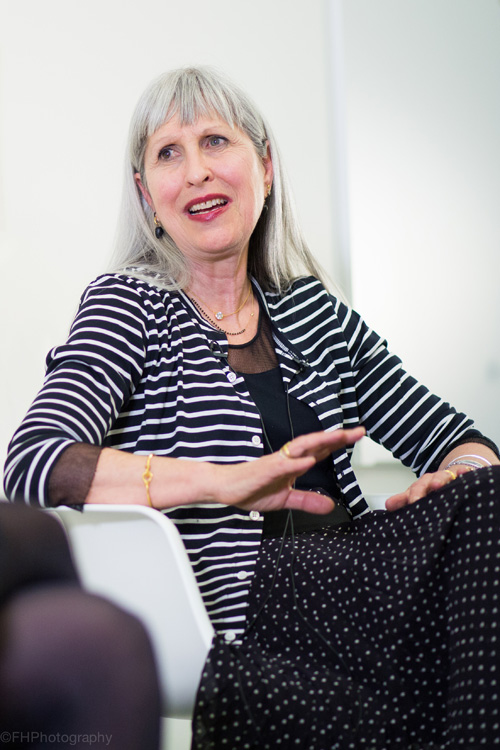 While her mother may have taken a step back from the day-to-day operations, Mrs B is very much still a part of the business, and that's exactly how Caroline likes it. "
As long as my fabulous mother is happily pounding the earth, I'm never going to be there. Browns was created by her and I'm very happy to be in her shadow and stay there. I think if I did have ambitions to step up in that sense, they were a long time ago slapped down very hard and that's what's actually pushing me to move into different directions and to look in different areas, open different things and my journey within Browns has been always very exciting
."
Each member of the family brings something different to the table, and Caroline's keen sense for diversification has opened Browns up to a number of new – and very successful – revenue streams: Browns Focus and Browns Brides. "It was my idea which I fought very hard for," said Caroline about setting up Browns Focus. "
It was the beginning of street fashion becoming interesting. I felt very strongly that Browns with all its wonderful established designers that we had discovered that you couldn't stand still just with that. In fashion, as with everything in life, you just have to keep moving on. I felt it very instinctively
."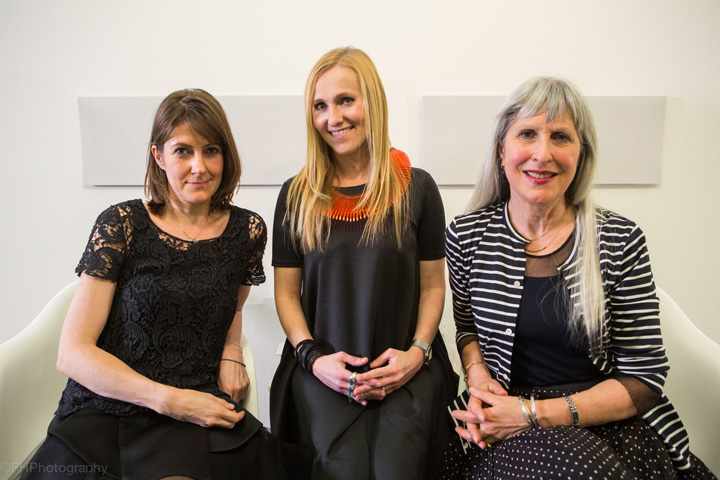 That killer Burstein instinct has become very notorious in the fashion industry. "
It's part of our DNA, it's what we've been born and bread with. I can't help doing it
," said Caroline on inheriting her mother's intuition.
"
There arew things I personally love and would wear but I couldn't sell
," she added, noting the difference between personal taste and the commercial choices that are right for her customer. So if you stepped into Caroline's wardrobe what would you find, asked the Vogue editor still very much in Dolly. Azzedine Alaïa, Dries van Noten and Commes des Garçons, from Browns naturally.