SCC Rugby 7s: Where Fashion & Sports Collide
Sticky Singaporean heat, sweat infused rugby wear & grassy green stretches of field. Just a handful of details making up the Singapore Cricket Club's Rugby 7s tournament in the final weekend of October 2015. Getting the inside scoop on how sports and fashion collide from the burly rugby players and sports professionals themselves.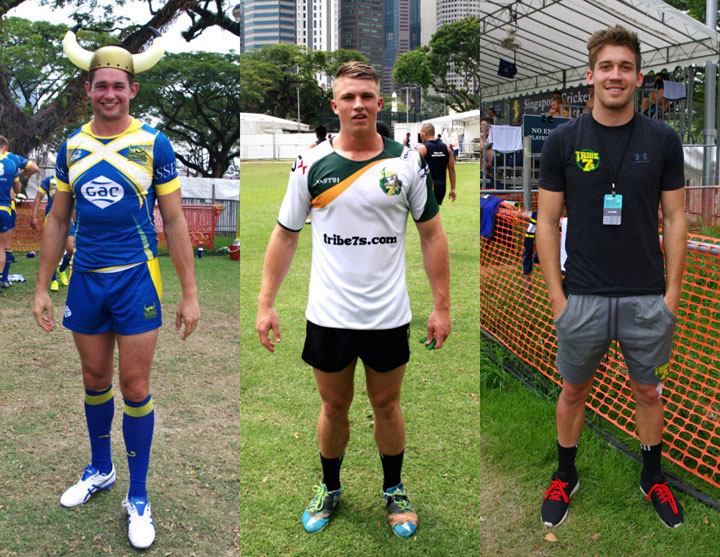 Aside from grueling training and continuous practice, wearing a specially designed uniform gives players an extra confidence boost during a tournament. "When you dress well, you play well," an Australian Tribe Sevens player noted, and we couldn't agree more. When donning an outfit specially chosen and suited for an event; it is similar to wearing armour, preparing you mentally for anything that comes your way.
Taking sponsors from a multitude of sports brands, teams design their "kits" with logos and colors ranging from Barney purple to sea green. A special dry fit material is also used in all of the uniforms, as opposed to using the cotton based material from just a few years back. The difference in material choice could be seen amongst cotton T-shirt wearers splotched with sweat stains as opposed to the dry uniforms worn by the husting players out on the field.
Using small details to celebrate team pride, the Swedish team also wore viking hats to gear them up for the game while charging out into the game start.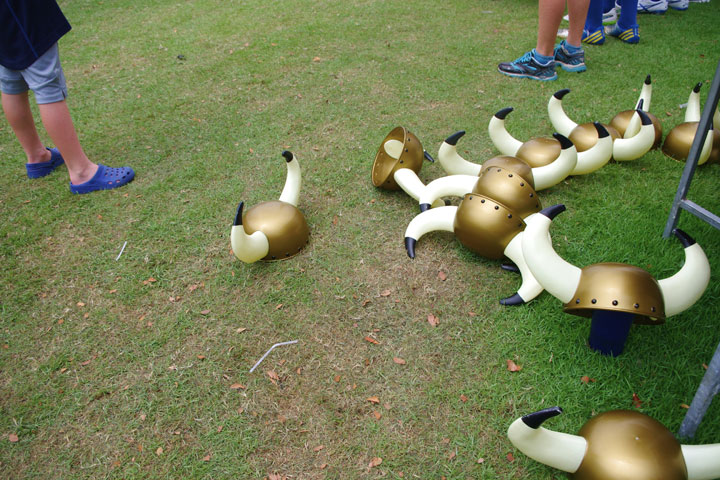 Lines between the feminine and the masculine are constantly blurring more and more in the world of fashion, and we loved seeing the slight feminine touches of style amongst the muscular rugby players. Details such as men's hairstyles worn in braids, buns, ponytails, and brightly coloured shoes in hot pink could only leave us with two words: killin' it.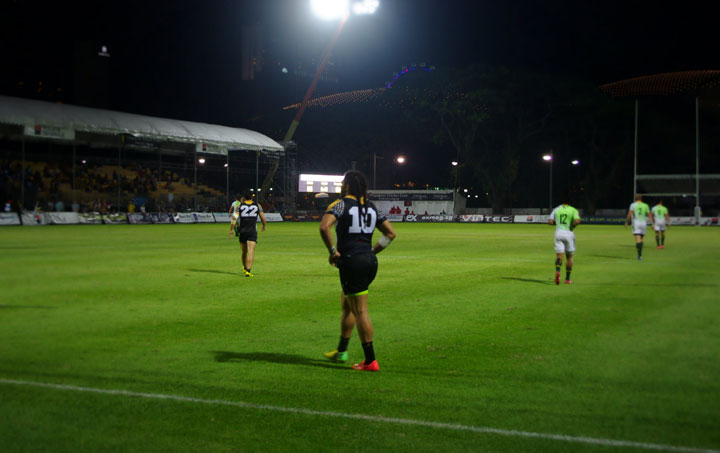 At the end of a day filled with tournaments, laughs and a nerve inducing final game between the Penguins and South Africans, the players and onlookers rushed onto the field to celebrate the ending of everyone coming together to celebrate fashion and sports.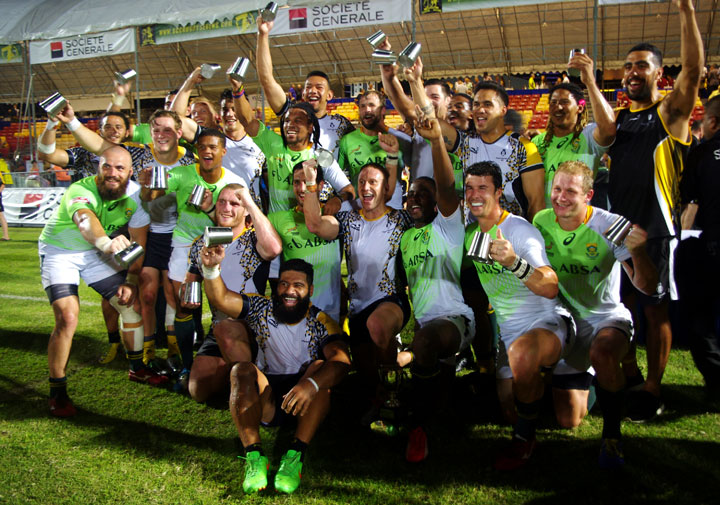 Hashtags: sports, fashion, rugby