80 Years of British Heritage with N. Peal
N. Peal is a luxury cashmere and lifestyle supplier that was founded in London in 1936. With over 80 years of experience in the luxury sphere, the brand has established itself as one of the United Kingdom's great heritage brands. Prided for its history and commitment to the highest quality materials, N. Peal was at the top of our list of brands who represent British style. In honor of N.Peal's 80th anniversary and their spot in our premiere episode of British Style, we sat down with Adam Holdsworth, the current owner of the brand and recognized textile expert, for an exclusive interview. Read more below!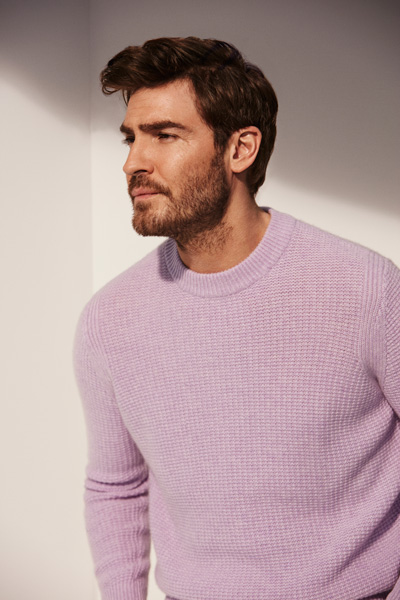 FASHION ONE: Tell us about your background in textile industry and how you came to own N. Peal.
Adam Holdsworth:
I come from an internationally-trading family wool-merchant business. We traded wool out into China, and we then started trading and buying cashmere back from China and Mongolia. That is how I first became involved in the cashmere industry 25 years ago. I have always been in the textile trade, or be it the "raw end of the material". That gave us very solid grounding and an excellent understanding of the cashmere industry from the raw material right the way through. I then saw an opportunity in the market, where the people we were trading with in Mongolia were doing an excellent job, and from that we set up a separate company which I have since sold. Subsequently, that led to buying N. Peal in 2007. It was a beautiful heritage brand and I fell in love with it. The rest, as we say, is history.
What inspired you about the brand before you bought it? What attracted you to it?
N. Peal was a brand that customers were genuinely loyal to and passionate about. At the time it was in danger of being lost completely. I felt very strongly that this was a brand with such heritage surrounding it that it needed saving, and that's why I bought it. This inspired approach actually stemmed from a conversation I had with Neville Carter, who will celebrate a 40 year career at N. Peal this September. I didn't know a huge amount about the luxury goods industry, but you learn and slowly we have built up the brand and stayed very true to the heritage, the high quality that customers expect and we have constantly improved the design of the product and evolved the branding itself as it is a brand that still has a huge amount of substance behind it. It has been a very interesting and exciting journey.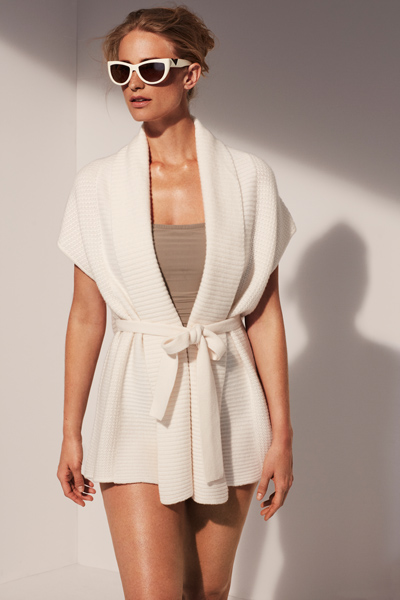 In terms of quality of manufacturing, we have confirmed this is largely traced back to the raw material sourced in Mongolia. Did N. Peal prioritise this before you took the wheel?
Whilst they had excellent quality, N. Peal did not have the transparency of supply right back to the herders in Mongolia, and that was something I was able to bring to N. Peal and that gave it a great pride and huge strength. It is really that total control of the process from the raw material, to the spinning, knitting and finishing, that allows us to deliver amazing quality to the customer. In this way we deliver a huge amount of value, which until we did this was rare in the luxury sector. That combined with the design work that goes on with our team in London to create modern and contemporary shapes, presses forward the credentials of the brand as a London cashmere supplier.
What is different in the retail industry now versus then? What changes were necessary and how that influenced the longevity of the brand and its quality?
The brand first saw real success in the fifties, which were defined by Nat Peal's extensive travel to America. Development of the customer portfolio on the East Coast and particularly the West Coast, including all of the Hollywood stars (Ava Gardener, Marilyn Monroe, Carey Grant), it was a defining era for the company in terms of cementing the reputation as the go-to supplier of cashmere knitwear, both in the UK and now America. This lasted right the way through the fifties, sixties and and seventies. What changed in the eighties and nineties was the growth of the "mega-brand". That was to the detriment of the smaller, local, more specialised boutique businesses like N. Peal. They found it a lot tougher during this time. What has changed again is that the consumer has stopped looking purely at brand or brand name, they are wanting more from their experience again, and they are wanting a deeper substance. It is no longer just about the name on the garment, and this is why our recent history is defined by this shift in customer interest.
Do people define luxury differently?
In a way, people are simply reverting back to how they looked at luxury before the mega-brand boom. Going back a few decades, luxury was all about the time it took, the materials and the craftsmanship of the work which subsequently became incredibly expensive. More recently, luxury was defined as very expensive without any real reason why, and usually was associated with a brand. What actually sat behind those products was questionable. I think that is what has changed again. Customers don't just worry about a flashy name.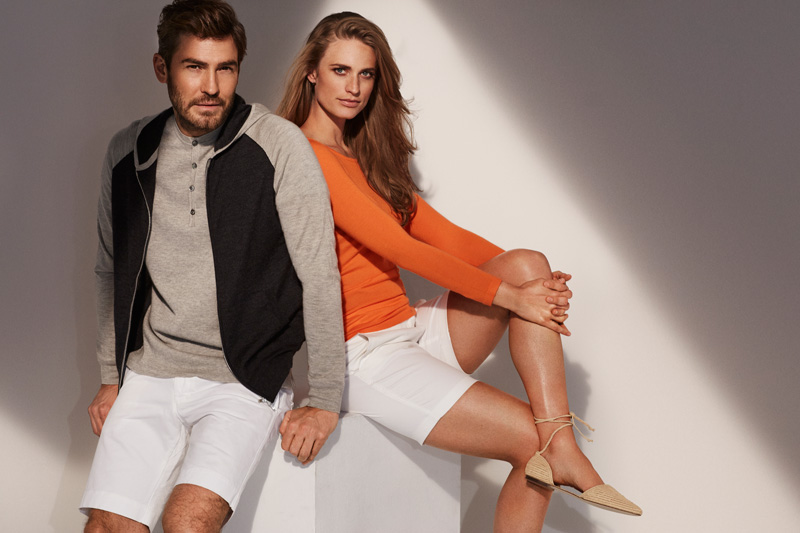 What does the Burlington Arcade represent for the brand and what has kept N. Peal there since the start?
The Burlington Arcade is where N. Peal opened. It has always been our home and always will be our home. I say that substance, a story, a history behind a brand adds to a brand's quality, and the Arcade is an important element of that story. In terms of a shopping location, it is one of the prime retail spots in the world. It continues to evolve, and just like N. Peal, it modernises and changes and appeals to a regenerating customer base. The new brands that are in the Arcade reflect how the Mayfair landscape is evolving, but the Arcade also remains a historic shopping destination, just as N. Peal maintains its heritage. We have seen N. Peal and the Arcade move through different manifestations, but they will always maintain a synergy. The Hollywood glamour set has always been a fan of N. Peal. From Audrey Hepburn, to Michael Caine to Daniel Craig. How has the rest of the N. Peal customer portfolio changed (or haven't they)? The biggest shift in our customer portfolio is that we now attract a younger customer. I believe this has to do with the prestige of our design team that are driven by creativity, but also an awareness of contemporary influences and market trends. We are also focusing on and seeing a very strong
What is next?
As luxury retailers, the web and everything that surrounds it is what we are now and will continue to embrace. The fact is that the retail landscape is changing and will continue to change radically. It's fantastic that we can keep those prominent locations but the growth will be online and that is really exciting, a great challenge and nice to be involved in growing the company in that sphere.
N. Peal will be featured in the premiere episode of British Style, premiering on May 03 at 21:30 (GMT +8) exclusively on Fashion One and Fashion One 4K. Visit our program schedule for more information.
N. Pleal website:
https://www.npeal.com