A Fashion Fairytale with ZVONKO MARKOVIC
Designer Zvonko Markovic whisks us away on a romantic fairytale adventure with his collection from Paris Haute Couture A/W 2016. From start to finish, this truly opulent collection tells a love story that would make any woman feel like a princess. Feathers, exquisite floral fabrics and leather are combined to bring this brilliant collection to life in a runway presentation you'll never forget.
Read more about Zvonko Markovic down below!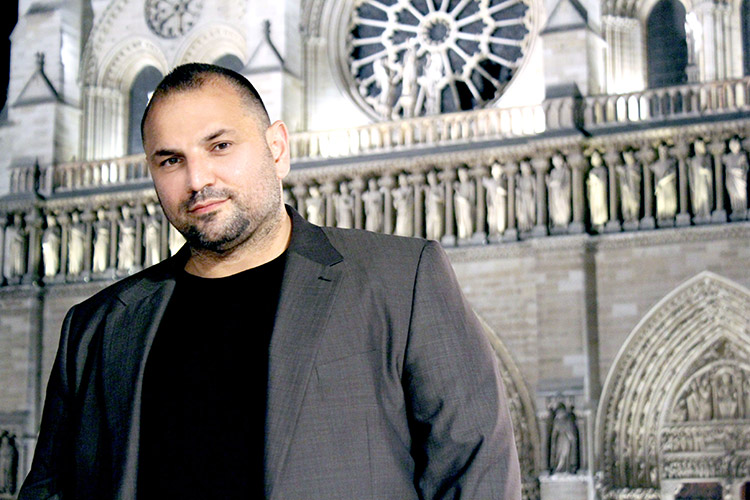 What was the inspiration behind your A/W 16 Collection?
The title of this collection is LAND OF LILACS and the inspiration comes from a medieval love story between a Serbian King and a French princess. Legend says that the Serbian king at the time, Uros I Nemanjic, wanted to welcome Helen of Anjou, his future wife and future Serbian queen in particular way, so he ordered beautiful lilacs to be planted along the valley of the Ibar River so she could feel at home in Provence as in her own country. So the first part of collection represents the queen and her royal court coming to meet her future king and lover and the second part represents their love colored by sensuality and sexiness, symbolized by the lilac.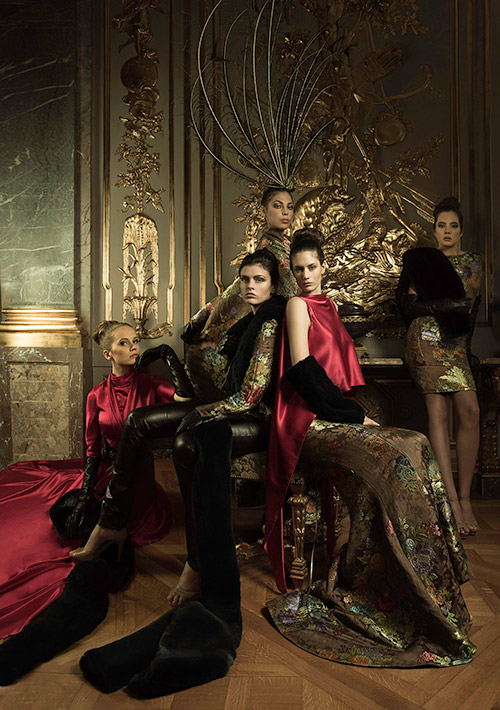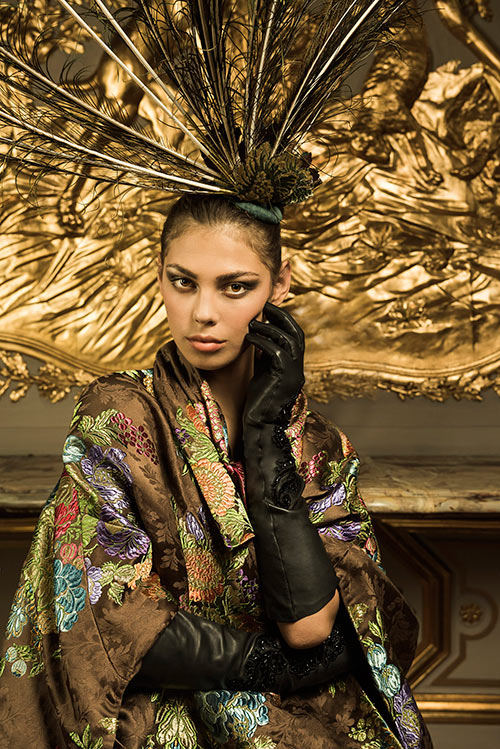 What was your favorite part about participating in Paris Haute Couture?
I love haute couture. It is a story and a fairy tale. All designers who are in haute couture are storytellers. They are dreamers and skillful craftsmen. I never dreamed that I would have a chance to be part of that magic and for me that is the biggest honor to have.
Your collection brings to mind a sense of elegance and grandeur. Where do you imagine the Marković woman going in your garments?
Surely some of my dresses can't be worn every day. Or can they? It depends on your personality and what your regular day looks like. For some women, the night is always young and full of possibilities. Sometimes you have to impress a wide audience on the stage or on the other hand a closed circle of people in the private sector. Sometimes you wear something just to please yourself exclusively.
I love your combined use of leather and floral prints throughout the collection. Can you tell us more about the design elements you chose to use?
Leather is the most noble of materials and I am trying to use it in the same way a sculptor would use clay to bring attention to a woman's natural silhouette. New technology also gives us a lot of possibilities. I love it because in that way you can combine tradition and the future.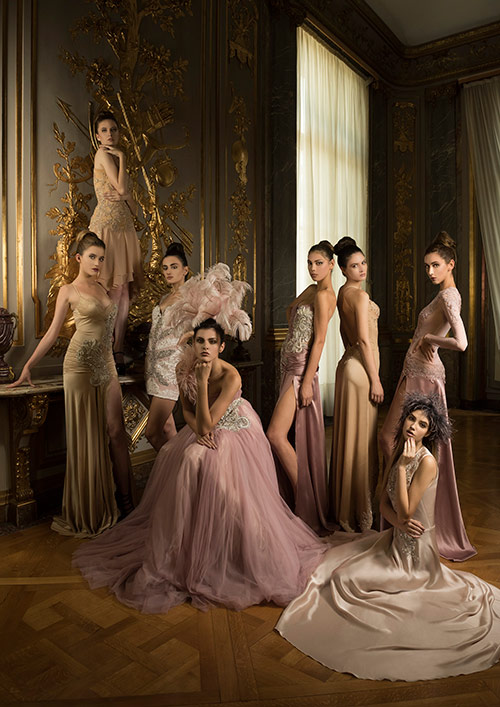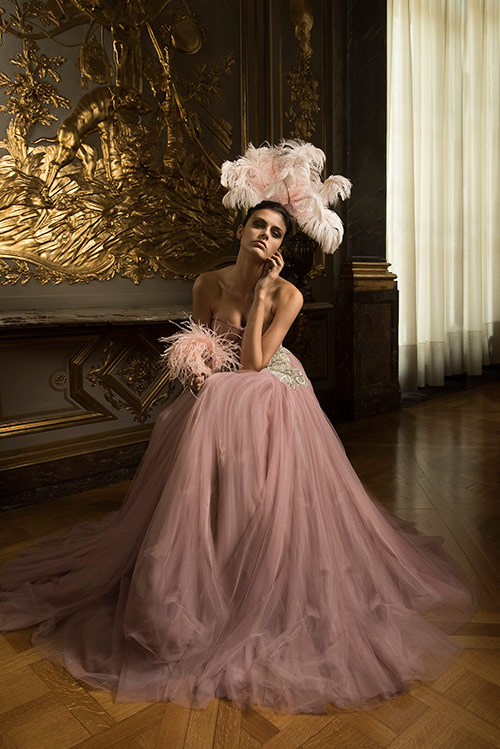 You believe a woman's shoulders are her most beautiful and timeless assets. How does that influence your creativity and design process?
Just like in ballet, dancers have to learn to move with healthy posture so the position of the shoulders is very important. They are the most stable part of the silhouette and I am always staring at them. All other parts of the clothes should move in perfect relation with the shoulders. Designing clothes is just like being a sculptor but with one more assignment - you have to deal with movement of the silhouette and fabric. Only when women walk can you see the full magic of fashion come alive.
How would you describe your personal style?
I am not a person who cares about everyday style. The clothes that I wear have to be leisurely and comfortable because I'm not really concerned about my appearance. My fashion is the total opposite of couture, which is art.
Is there a certain celebrity that you would love to be the spokesmodel for your brand?
When I was younger, I dreamed that one of my designs would be worn by one of the biggest pop stars. I could imagine Madonna and Kylie Minogue wearing my costumes on their live shows. I also love Charlize Theron, Scarlett Johansson and many others, but nowadays I am not thinking about who should be the star that wears my clothes. I love most young artists, and even though there is a lot of criticism about their careers, I can see there are many who are very young but extremely professional and are such talented and hardworking people. Most of them push the boundaries not just in fashion but in also their abilities. Their music, singing, acting, and choreography require so much talent and hard work. I admire them.
Where do you go for inspiration?
I like visual arts and art history but also contemporary art. I like movies, theater, Broadway, new music, all sorts of creativity that gives me my driving force. When I am in a Broadway show, I feel charmed and fascinated.
Who is the Zvonko Marković girl/guy?
He or she is a person who believes in him/herself, is very confident and knows how emphasize all the good things about him/herself. They are a person who knows how to dominate and distinguish themselves while keeping both feet on the ground.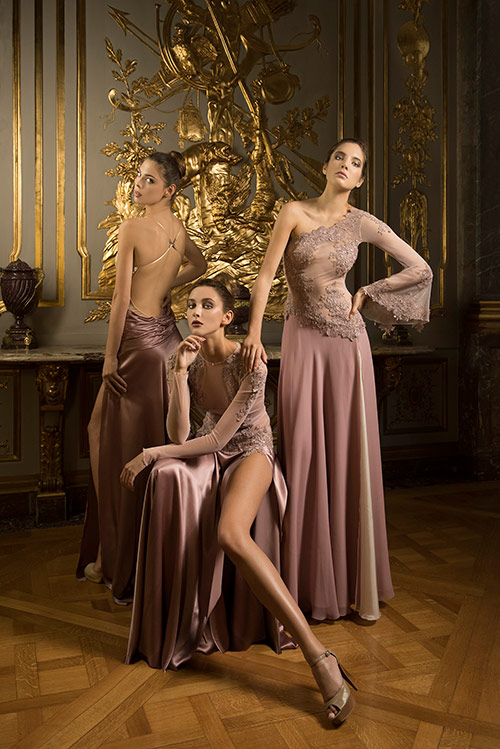 What are three words that would best describe your brand?
Sexy, assertive and comfortable.
Credits:
Art direction & Styling :
Sunamoya
Photography :
Nahoko Spiess
Inside Fashion Week airs Monday, November 28th at 19:00 (UTC+1) Paris.