KATE SPADE NEW YORK SPRING 2017 COLLECTION
For spring 2017, kate spade new york heads to morocco, drawing inspiration from dusky desert landscapes, the pattern play of candle lit lanterns, rose petals, the sensory overload of the souks and the oasis of calm in the majorelle gardens. throughout the collection, textured fabrics and detailing; eyelets, pom poms, applique roses and ruffles sit against softly flowing and feminine silhouettes. more is more.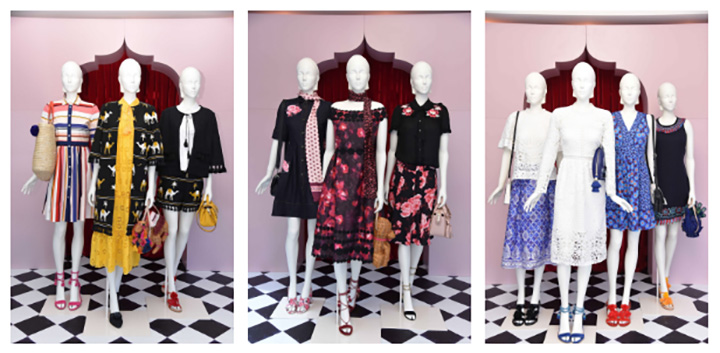 Ready-to-wear
Stop and smell the roses
Rose prints and embroidery accent structured denim and silk; tassels trim the edges of midi length dresses, coats and soft denim pants. florals are given a new treatment, growing larger and more impactful. tiered dresses and skirting evoke an elegant expression against casual cotton and linen styles while the classic fit & flare silhouette receives a bohemian reinvention in the form of loose pleats and free-flowing fabric.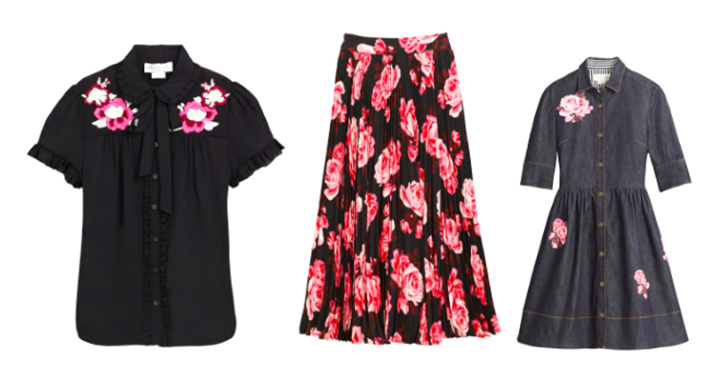 Spice things up
Fresh white and true black provide a clean canvas for the season's stand out colors and patterns, while berber stripes provide a playful and bold refresh to seasonal staples. billowing sleeves lend moroccan flair to shift dresses and structured blouses. Down the garden path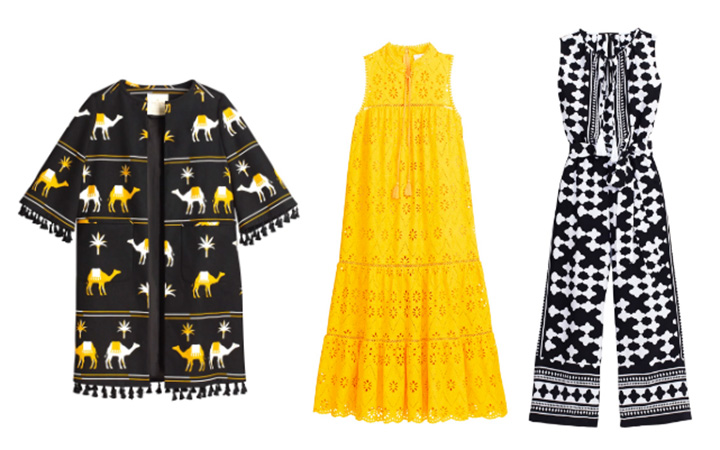 Peacock plume covered silk dresses in bold blues and striking reds compliment richly embroidered styles that are unique and sophisticated. delicate lace complements airy cotton blouses, as structured eyelet styles ground the season's rich hues. and a stunning embroidered sequin tassel dress and skirt round out the seasonal offering with a shock of glamour.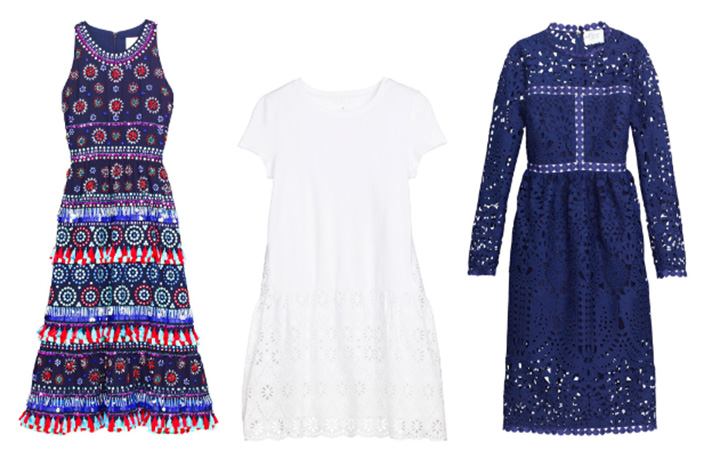 Madison Avenue
decadent lace-embellished cocktail dresses and tile-printed separates sit elegantly alongside mid-length leather coats. romantic rose prints flow through midi length dresses and structured blouses, grounded in perfectly tailored skirting.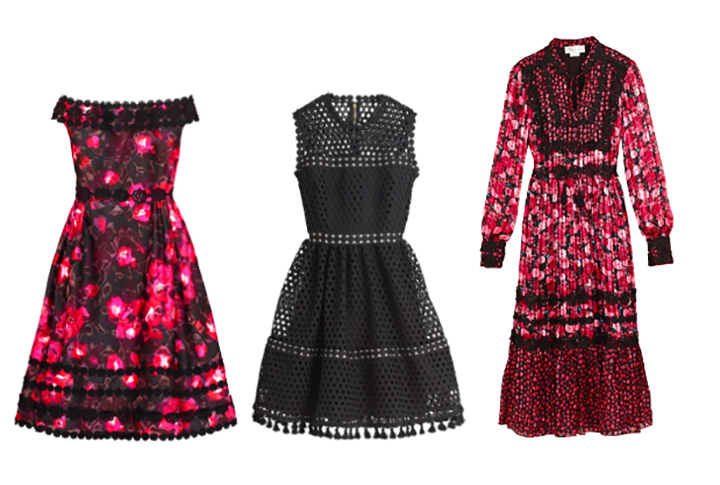 Handbags
The structured and chic hayes street small isobel debuts at the forefront as the new go-to bag of the season, while wicker monkeys and camels come to life, accented with tassels, fringe, and beading. fresh new shapes and classic favorites in striking seasonal colors round out the collection with a surprise appearance by elegant embellished straw totes.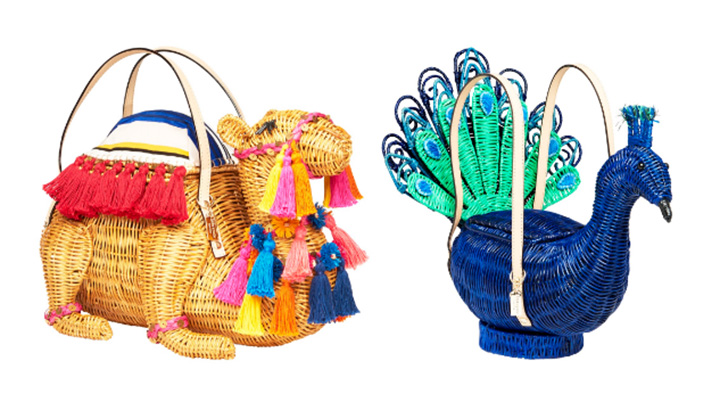 Shoes
Striking colors, tassels and stitching accents are shown across a variety of silhouettes. woven slides and flats are relaxed and effortless, while elegant lace up heels are given an unexpected flare with the addition of color coordinated tassels. a flash of gold can be spotted from a metallic block heel sandal, completed by rich suede in the season's signature colors.

Jewelry
Tiered tassel earrings make an effortless statement in a range of bold colors. from classic stud earrings to a glittering tassel pendant stunner, spring's assortment runs the gamut from understated to overtly dazzling.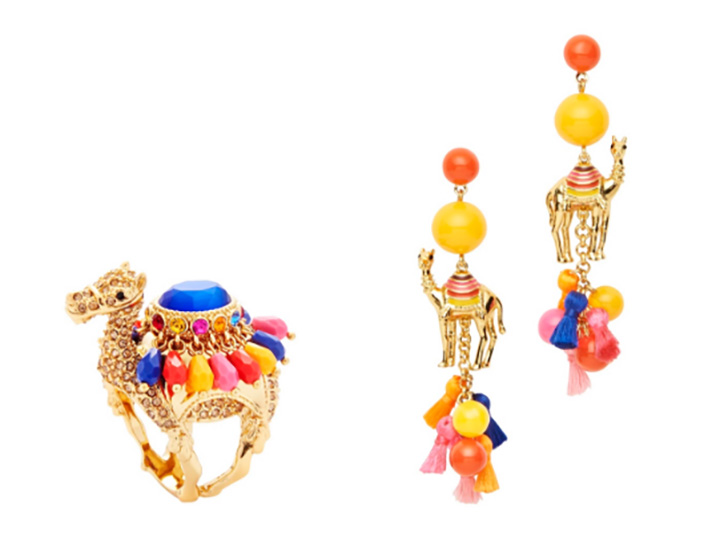 See more of Kate Spade's whimsical collection at https://www.katespade.com.