ZUHAIR MURAD SPRING-SUMMER 17 COUTURE COLLECTION: FIRES WALTZ
A journey to Japan inspired Zuhair Murad's Spring-Summer 2017 Couture collection, in particular the spellbinding fireworks the House founder and artistic director witnessed on the island of Miyajima.
An explosion of coloured light cloaked with the darkest night, then reflected in the shadowy waters below. This is the harmony, the silken thread, running throughout the collection.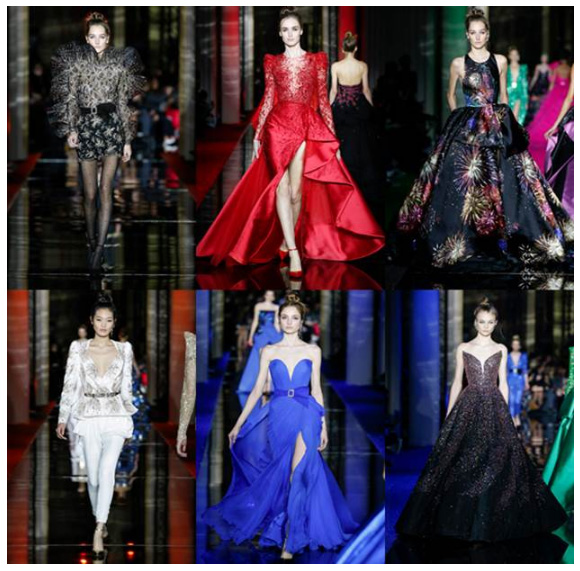 Delicately re-embroidered Swarovski Crystals become incandescent filaments lighting up a jade taffeta creation sensually enveloping around the body.
The waves lapping the island are transformed into organic draping; knotting and pleating poetically figure the foamy breakers. The colours are natural, only more intense: moss green, fiery red, pink fuchsia, boldly contrasted with consummate skill.
The sky, crackling with Lurex electricity, or in soie perlée, adorns, here a slip dress, there a corseted ball gown.
For a contemporary twist, a nod in the direction of the eighties, delivers a more angular structure, with bouffant sleeves, coattails, and DJ details richly decorated with beads.
The coming-together of the natural and the modern – timelessly elegant, opulently contemporary: such is the 2017 couture of Zuhair Murad.
Watch the full runway show at http://www.zuhairmurad.com/en/home.