H&M Loves Coachella collection: get the festival spirit with The Atomics
Sheer feminine layers mixed with embellished denim for women, and the perfect graphic prints for guys, are at the heart of H&M Loves Coachella, an exclusive collection in collaboration with one of the world's greatest festivals. It's about capturing that festival spirit whether you're lucky enough to be in the Californian desert, or sharing the Coachella feeling around the world. H&M Loves Coachella will be available in the US from March 23 and globally from March 30 in all H&M stores that carry Divided, as well as online.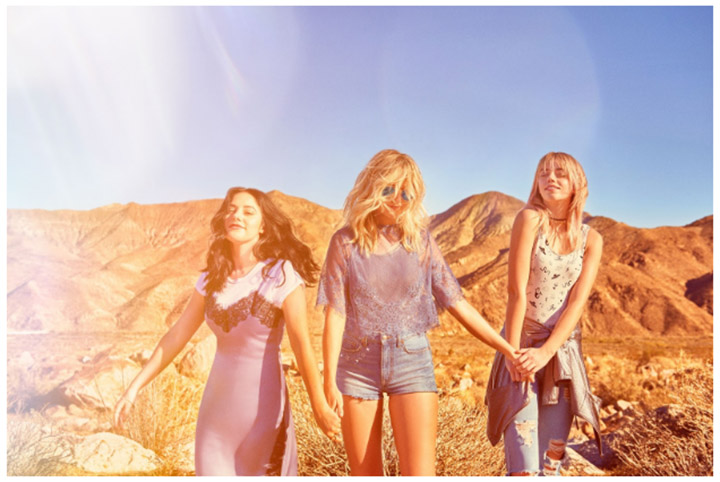 This year's campaign for H&M Loves Coachella will feature an exclusive new video by The Atomics, the alternative pop band of Lucky Blue Smith and his sisters Pyper America, Starlie and Daisy Clementine. In the video, The Atomics cover 'Let's Live For Today' by The Grass Roots, showing how the Coachella look spreads worldwide beyond the festival itself.
"H&M Loves Coachella has all the pieces to get the festival spirit, wherever you are in the world," says The Atomics.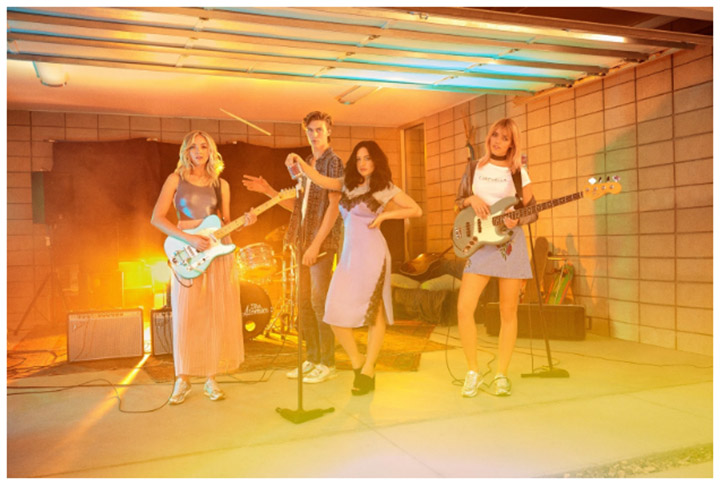 "We loved collaborating with the Coachella team for this collection. They gave us such great feedback on our designs," says Pernilla Wohlfahrt, H&M's Head of Design and Creative Director.
Key pieces in this year's H&M Loves Coachella collection include the sheer black lace spaghetti-strap dress, worn with a faux suede studded choker and pink heart sunglasses. Lace-trimmed slip-dresses have festival attitude layered over hand-drawn Coachella T's, while the essential floral-embroidered denim jacket is perfect over a metallic body with a sheer powder-pink pleated mesh skirt – finish the look with large gold star earrings. For the ultimate in festival style, there's the essential hoodie and also a metallic anorak, plus a black body suit with an open-laced back.
For men, it's about the perfect tie-dye T-shirt with matching tie-dye drawstring shorts. A white cotton tank has gothic Coachella graphics on the back and the cut-off denim shorts has biker details at the knee, for a sharp Coachella mix. Meanwhile an Ikat printed short sleeve shirt makes the perfect layered look together with a pair of faded festival jeans.
See the full collection at http://www.hm.com.