PORTS 1961 UNVEILS SPRING/SUMMER 2017 MENSWEAR CAMPAIGN
Ports 1961 is pleased to announce the release of the Spring/Summer 2017 menswear advertising campaign. Photographed by Menswear Creative Director of Ports 1961, Milan Vukmirovic, the campaign features Matthew Noszka.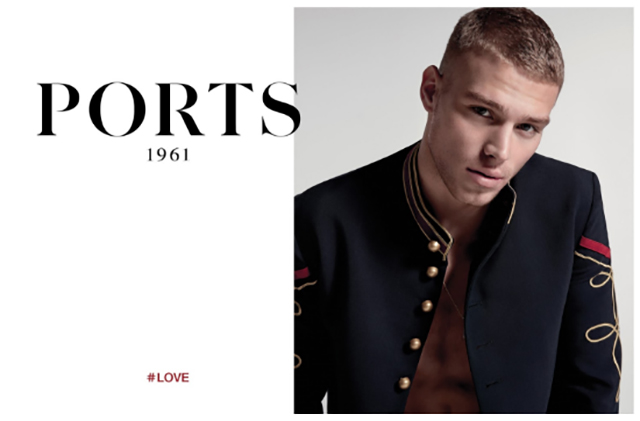 This military influence, playfully redefined, is boosted by references to classic sportswear. As part of the collection, a partnership has been signed with Everlast, creating a capsule collection that is distributed exclusively by Ports 1961. The iconic logo of the American brand is reworked in large dimensions on a selection of sports pieces with a new, more pronounced fashion accent.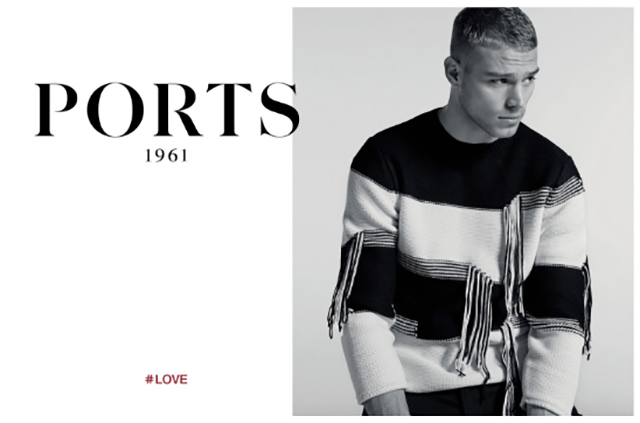 In parallel with this, abstract flower emblems are also key, appearing layered on raw edge poplin over shirt fronts, in tone-on-tone embroidery on lengthened bomber jackets, and screen-printed to break up the graphic rhythm on sweaters and marinière T-shirts. There are stripes but also jacquards and, above all, the Star Camo design which the fashion house has adopted as its own for four seasons, which adds dynamism to the season in a range that stretches from ecru to black via navy blue and olive green.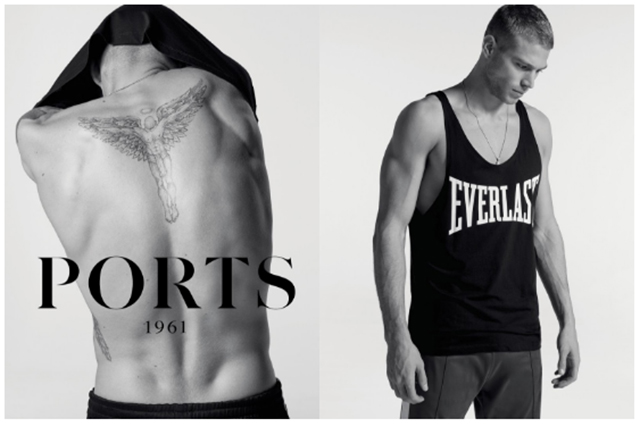 The accessories are also part of the celebration. Backpacks and sneakers continue the textile motifs of the ready-to-wear. A new line of objects and small leather goods in smooth leather has the golden signature #LOVE, the hashtag for Spring-Summer 2017, which is also found on the garments, updating the #followme which has characterized previous seasons.
See the full collection at http://www.ports1961.com.