BOTTEGA VENETA SPECIAL BUTTERFLY COLLECTION
Bottega Veneta presents a special collection designed by Creative Director Tomas Maier exclusively available in selected boutiques in China, Hong Kong, Taiwan and Singapore.
The collection represents a fresh journey through Bottega Veneta's universe following the butterfly. A distinctive element in the Japanese culture, the butterfly was originally introduced in the collection in the late 1970s and has emerged into a subtle signature of the house. Feminine and elegant the workmanship and color story are reflected in leather goods for women such as the Baby Olimpia, a pouch, a keychain and different styles of wallets. The styles feature butterflies in different sizes and in nuances of pink tones, applied using various special artisanal methods, always creating extraordinary visual effects.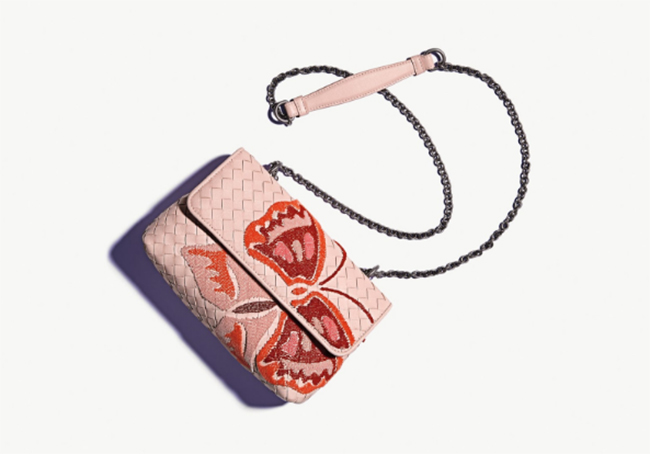 The series is completed by an exclusive version of the house's most iconic bag, the Cabat, available in Hong Kong and Taiwan. Designed by Tomas Maier when he joined Bottega Veneta in 2001, the Cabat embodies the understated luxury that defines the brand and is a work of virtuosic craftsmanship, woven by hand from strips of double-faced leather to be unlined and as beautiful on the inside as the outside. Different materials and various methods of workmanship have been used through the years, and this collection features an exclusive version of the Cabat in Mallow Nappa on which craftsmen applied 58 butterflies in different materials, incorporating them on the signature intrecciato motif. Each Cabat requires three entire days of work to be created due to its exceptional craftsmanship.


See the full collection at http://www.bottegaveneta.com/.