THE H&M GROUP RELEASES NEW GOALS IN SUSTAINABILITY REPORT 2016
The H&M group Sustainability Report 2016 is published on 4 April, outlining several new goals including a commitment to use 100% recycled or other sustainably sourced materials by 2030 and to become climate positive throughout its entire value chain by 2040.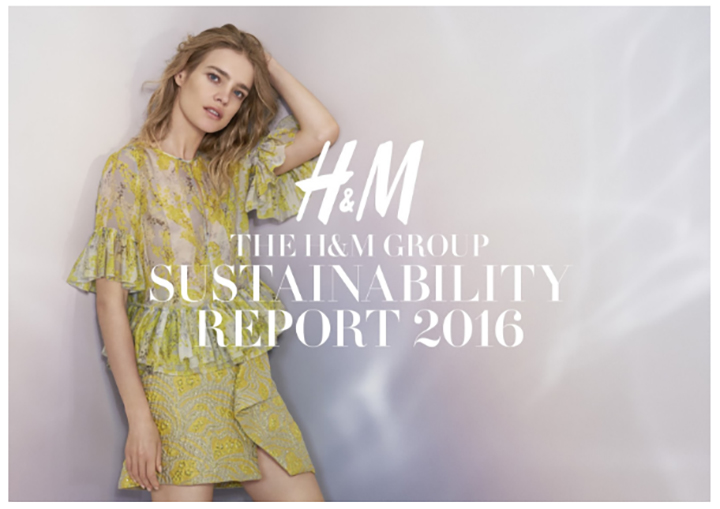 Another key highlight is the commitment to switch to 100% renewable electricity. In 2016, 96% of the company's global electricity in its own operations came from renewable sources. The report also mentions that H&M in 2016 was named the biggest global user of cotton certified by the Better Cotton Initiative. When it comes to recycling and reuse, the H&M group is continuing to drive an ambitious development plan. Since the start of the global Garment Collecting initiative in 2013, the H&M group has collected 39,000 tonnes of unwanted textiles. By 2020 the company aims to collect at least 25,000 tonnes of textiles every year. The report also shows that the work to scale-up the H&M group's industrial relations and fair living wage programs continues with good progress.
"We want to use our size and scale to lead the change towards circular and renewable fashion while making our company even more fair and equal. This is why we have developed a new strategy aiming to take our sustainability work to the next level, says Anna Gedda, Head of Sustainability at the H&M group. "We want to lead by example, pave the way and try new things – both when it comes to the environmental and social side – to ultimately make fashion sustainable and sustainability fashionable. Our climate positive strategy is one way of doing this", she adds.
For more information about the H&M movement, please visit http://sustainability.hm.com.